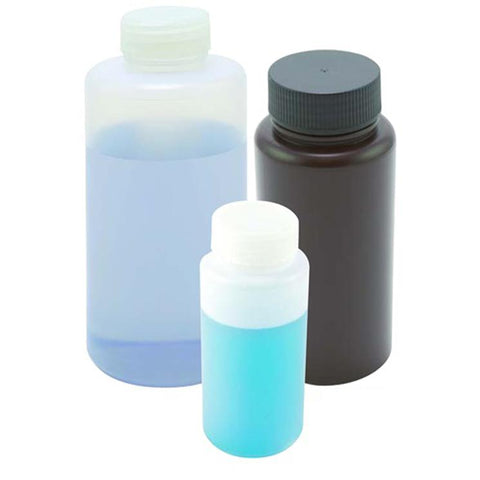 Bottles
The laboratory bottle might not be flashy, but it's a vital (if invisible) tool in almost every lab.
We divide bottles into two simple, broad categories: glass bottles and plastic bottles.
The former includes BOD (biological oxygen demand) bottles from brands like Borosil® and media bottles from Corning®, hybex™, and PUREGRIP®.
The latter includes a huge assortment of plastic bottles, including wash bottles, dropping bottles, reagent bottles, and economy bottles, all in a variety of mouth sizes (narrow and wide) and materials (HDPE, LDPE, and PP).