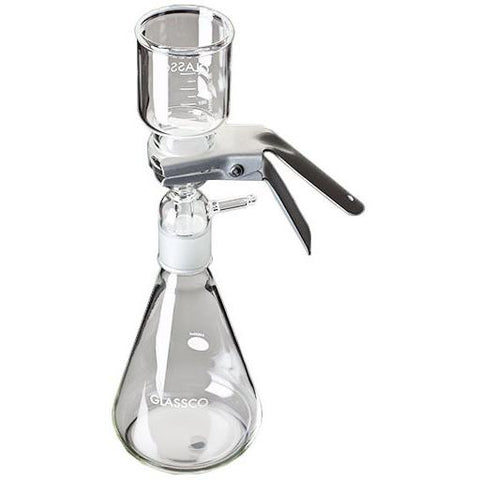 Filtration Products
Filtration Products are products for filtration. Who knew?
Growing Labs provides every type of filtration product so that your laboratory has all the supplies and equipment it needs to both extract and analyze. Filter paper, filtration systems, and syringe filters are all available at highly competitive prices.
Our filter paper offering includes both circular and rectangular grade 1 (11µm) filter paper. Syringe filters are available in both nylon and PTFE and in a wide variety of diameters and styles. Finally, our huge assortment of filtration systems includes filtering flasks and kits, and a complete benchtop filtration system by Cascade Sciences.