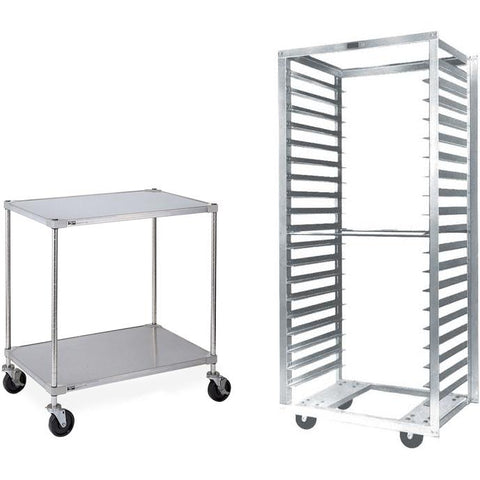 Carts & Racks
You might expect a pan rack to be a pan rack. You'd be wrong. Pan racks are manufactured in numerous styles and sizes, and finding the right one for your lab can be tricky.
For guaranteed quality, we carry only Metro® brand racks. These high-quality pan racks are mobile, resilient, and suitable for a wide variety of applications for laboratories and extraction facilities.
Metro®'s offering includes end-load, side-load, and refrigerator pan racks. With capacities ranging from 11 to 40 pan racks, labs of every size can find the right rack for their space and application. If you want easy IKEA-style assembly, choose a knockdown rack.
Best of all, Growing Labs' $420+ free shipping offer extends to all carts and racks.