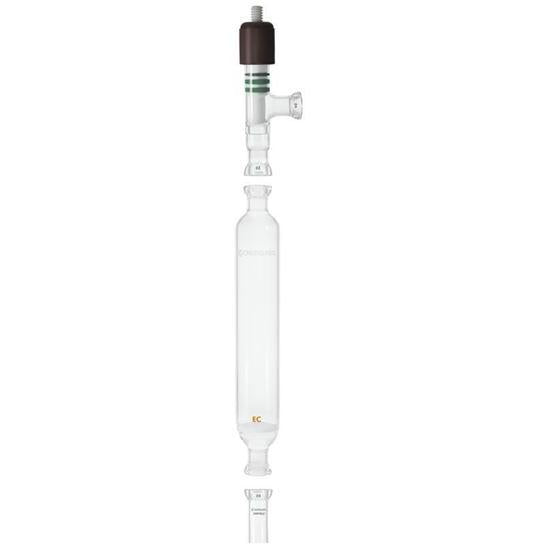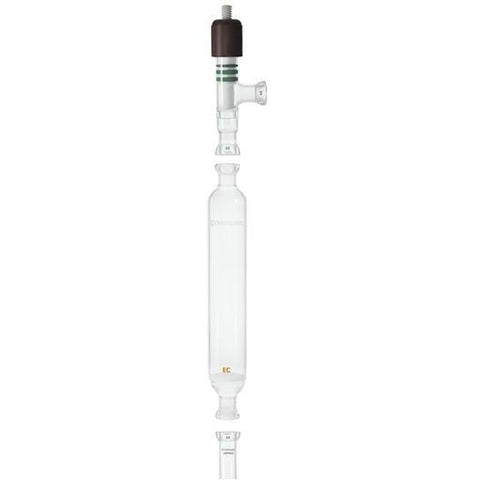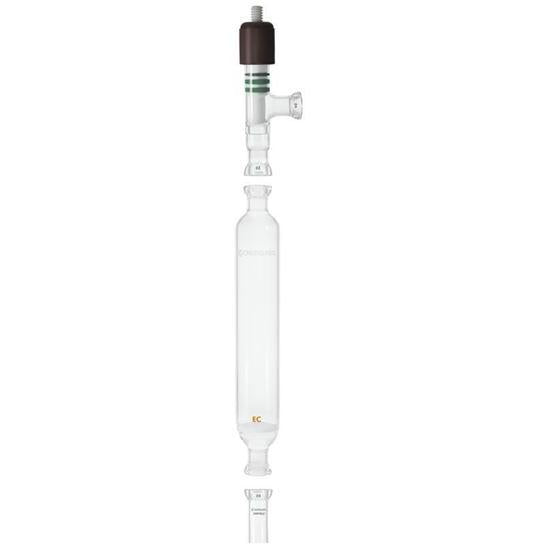 Drying Towers, Koh, for Portable Vacuum Systems, Airfree, Schlenk
SKU
Description
Quantity
Price
Add to Cart

AF-0300-50

KOH Drying Tower for Portable Vacuum System, Extra Coarse Frit, Airfree, Schlenk
1 Each

$935.65

$701
Description
Tower is designed to fit on cart system between the vacuum and pump oil trap. Trap has a sealed-in extra coarse fritted disc for support of KOH, and is 50mm ID x 250mm effective length with both ends having #20 o-ring joints. Lower adapter has a #20 o-ring joint with a 1" OD tubulation for connection to flexible vacuum tubing.
Complete item consists of one KOH tower, one lower tubing adapter, one trap connection, 90 connection adapter, two #35 S.S. pinch clamps and two #214 Viton o-rings. Approximately 18" of flexible tubing is required to connect the tower assembly to the oil pump trap along with two hose clamps.
Tubing and clamps are NOT supplied with tower.