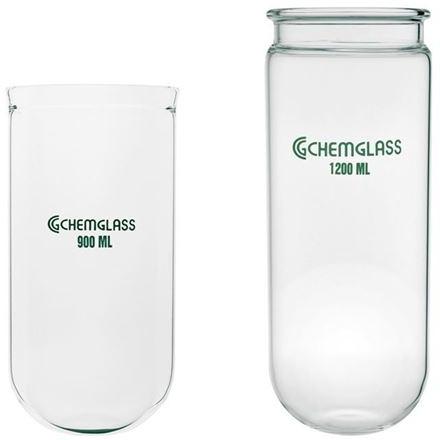 SKU
Description
Capacity
Equivalent To
Quantity
Price
Add to Cart

CG-1611-22

Freeze Dry Flask
150 mL
Virtis #148957
1 Each

$102.20

$82

CG-1611-01

Freeze Dry Flask
40 mL
Labconco #7542000
1 Each

$109.45

$87

CG-1611-04

Freeze Dry Flask
150 mL
Labconco #7542400
1 Each

$150.25

$120

CG-1611-23

Freeze Dry Flask
300 mL
Virtis #149005
1 Each

$129.80

$108

CG-1611-05

Freeze Dry Flask
300 mL
Labconco #7542600
1 Each

$163.35

$129

CG-1611-24

Freeze Dry Flask
600 mL
Virtis #149008
1 Each

$133.10

$110

CG-1611-25

Freeze Dry Flask
1200 mL
Virtis #149120
1 Each

$154.75

$132

CG-1611-06

Freeze Dry Flask
600 mL
Labconco #7542800
1 Each

$189.60

$150

CG-1611-26

Freeze Dry Flask
2000 mL
Virtis #149146
1 Each

$175.80

$159

CG-1611-07

Freeze Dry Flask
900 mL
Labconco #7542900
1 Each

$206.90

$169

CG-1611-08

Freeze Dry Flask
1200 mL
Labconco #7543000
1 Each

$215.45

$175

CG-1611-09

Freeze Dry Flask
2000 mL
Labconco #7543200
1 Each

$302.05

$248
Description
Flat bottom borosilicate flask can be used with Labconco and Virtis freeze dryers. Wide mouth design provides easy access sample.
PLEASE NOTE: Flask only. Not supplied with rubber top, filter or o-ring.
Note: Labconco and Virtis are not related to or affiliated with Chemglass or Growing Labs, and these manufacturers have not approved or validated these products for use on their equipment.