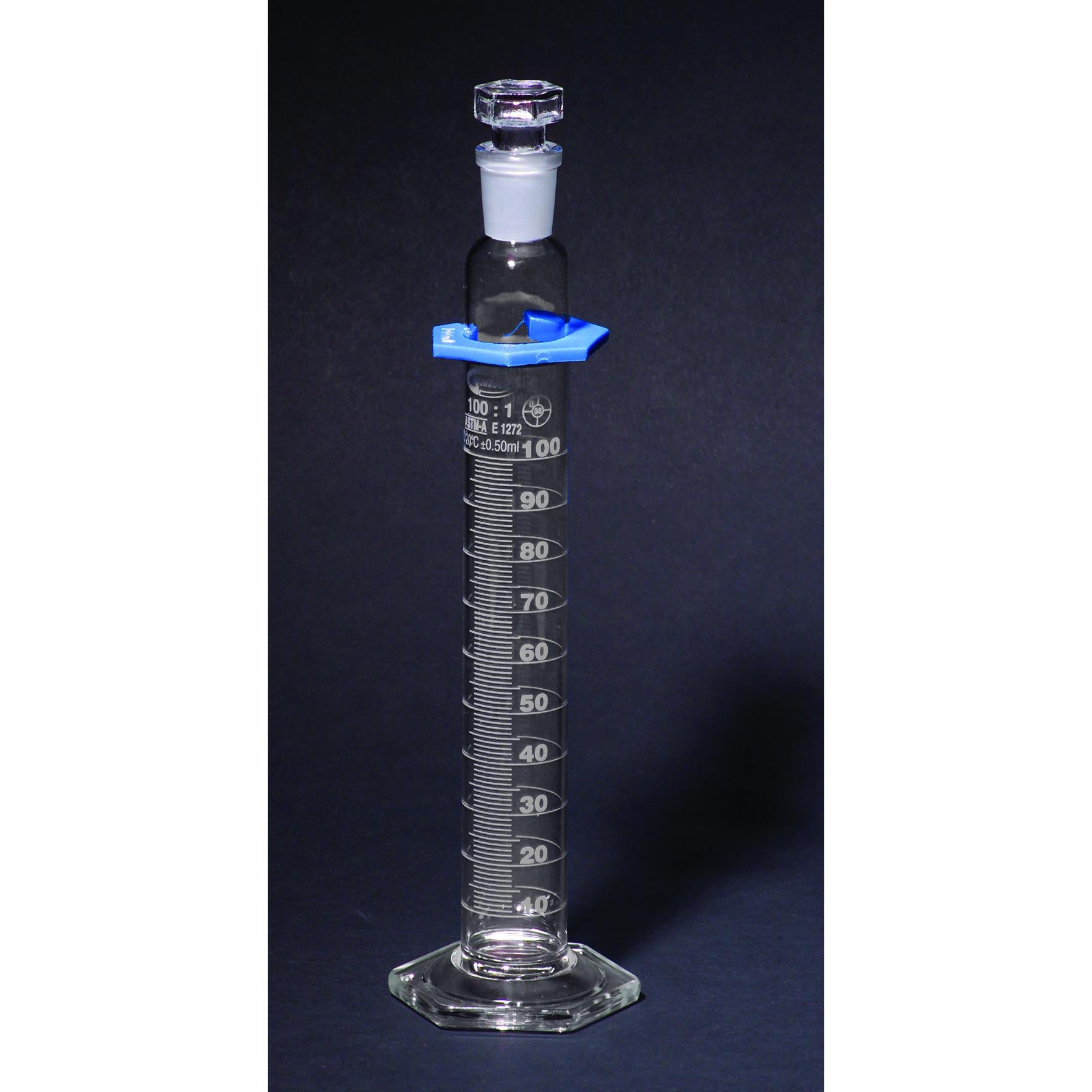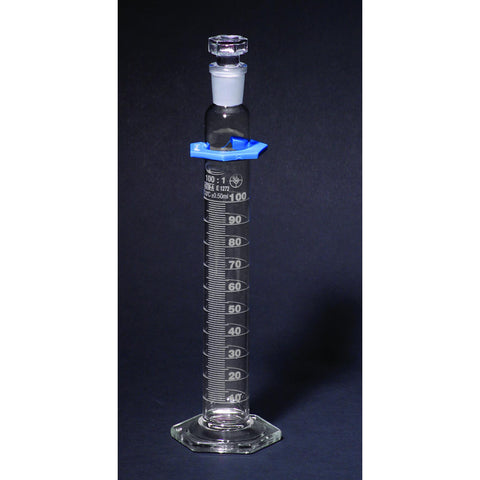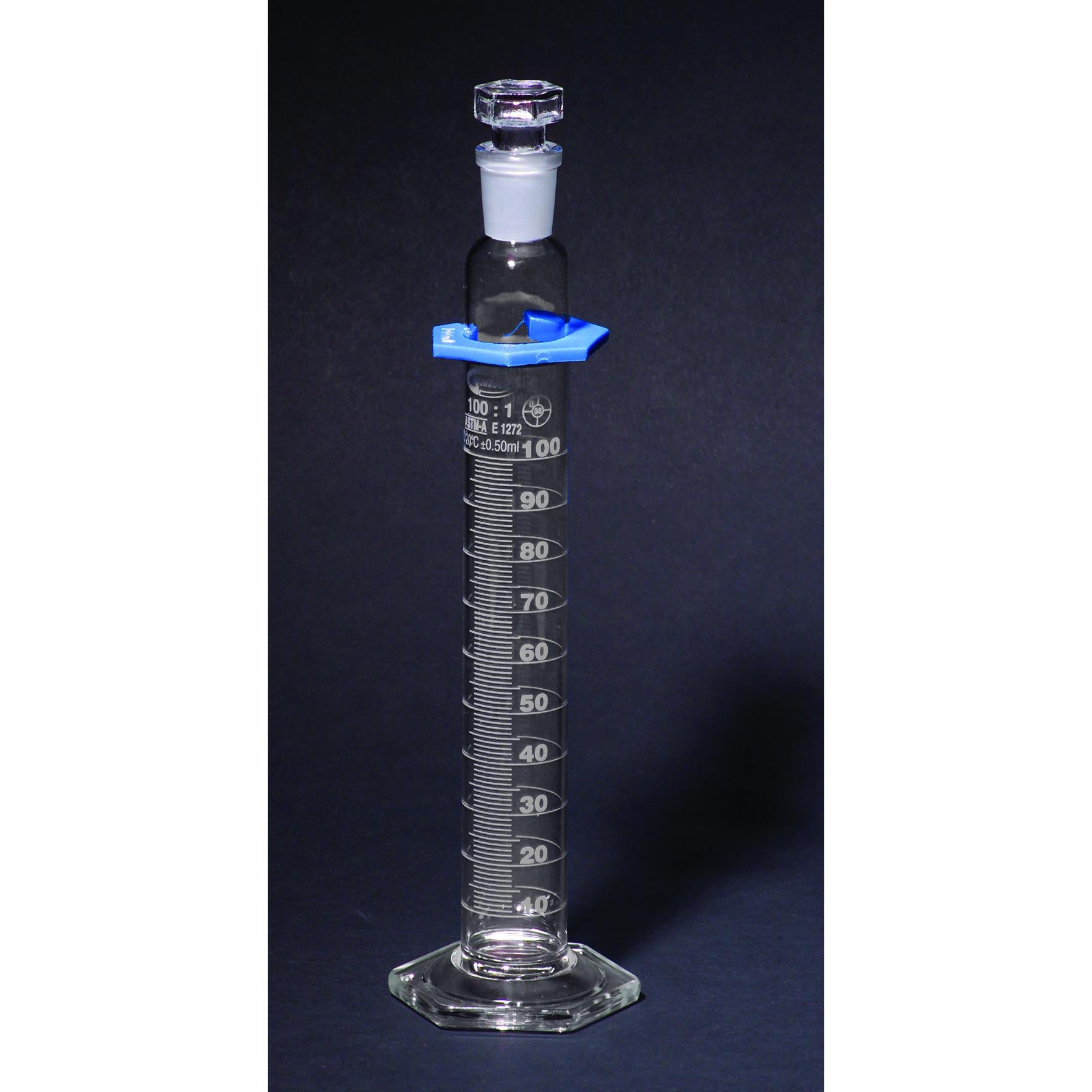 Graduated Cylinders with Stoppers, Double Scale, Class A, Individually Certified
SKU
Description
Capacity
Graduation Interval
Tolerance
Class
Certification
Quantity
Price
Add to Cart

CY2980-10

Glass Graduated Cylinders with Stopper
10 mL
0.2 mL
+/- 0.10 mL
Class A
Individually Certified
1 Each

$42.30

$37

CY2980-25

Glass Graduated Cylinders with Stopper
25 mL
0.5 mL
+/- 0.17 mL
Class A
Individually Certified
1 Each

$44.90

$39

CY2980-50

Glass Graduated Cylinders with Stopper
50 mL
1.0 mL
+/- 0.25 mL
Class A
Individually Certified
1 Each

$47.45

$41

CY2980-100

Glass Graduated Cylinders with Stopper
100 mL
1.0 mL
+/- 0.50 mL
Class A
Individually Certified
1 Each

$52.85

$46

CY2980-250

Glass Graduated Cylinders with Stopper
250 mL
2.0 mL
+/- 1.0 mL
Class A
Individually Certified
1 Each

$79.45

$73

CY2980-500

Glass Graduated Cylinders with Stopper
500 mL
5.0 mL
+/- 2.0 mL
Class A
Individually Certified
1 Each

$110.75

$101

CY2980-1000

Glass Graduated Cylinders with Stopper
1000 mL
10.0 mL
+/- 3.0 mL
Class A
Individually Certified
1 Each

$204.50

$197

CY2980-2000

Glass Graduated Cylinders with Stopper
2000 mL
20.0 mL
+/- 6.0 mL
Class A
Individually Certified
1 Each
$284
Description
Cylinders comply with ASTM E1272, Class A, meets USP standards, individually serialized and certified. Each cylinder includes a hollow glass stopper.
Double metric scale, calibrated to contain. Borosilicate glass cylinders feature heavy uniform wall tubing and strong, stable, hexagonal bases. All cylinders come with bumper guards.
Cylinders are calibrated to contain.