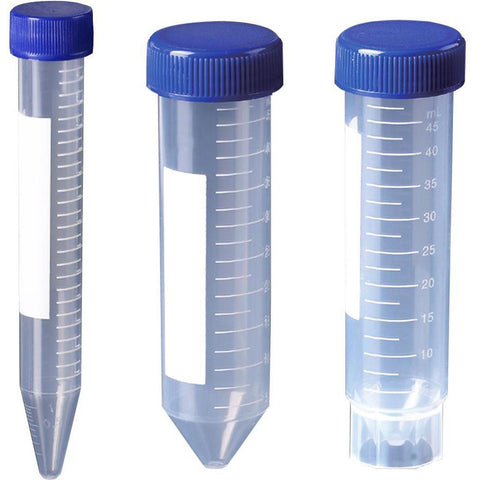 Centrifuge Tubes
We carry a lot of centrifuge tubes. Manufactured for serious laboratory use, these economical tubes are designed for full-size centrifuges. Popular tube sizes like 5mL, 10mL, 15mL, and 50mL are all available, and at cost-effective pricing.
Aside from size, the attributes differentiating centrifuge tubes include material, packaging style, sterility, and cap type.
The most common centrifuge tube material types are polypropylene and polystyrene. Polystyrene is cheaper, but polypropylene is typically more resistant to chemicals and accidental drops.
Sterility is a key factor when choosing centrifuge tubes. Instead of bulk packaging, sterile tubes are packed in bags of 25 or 50.