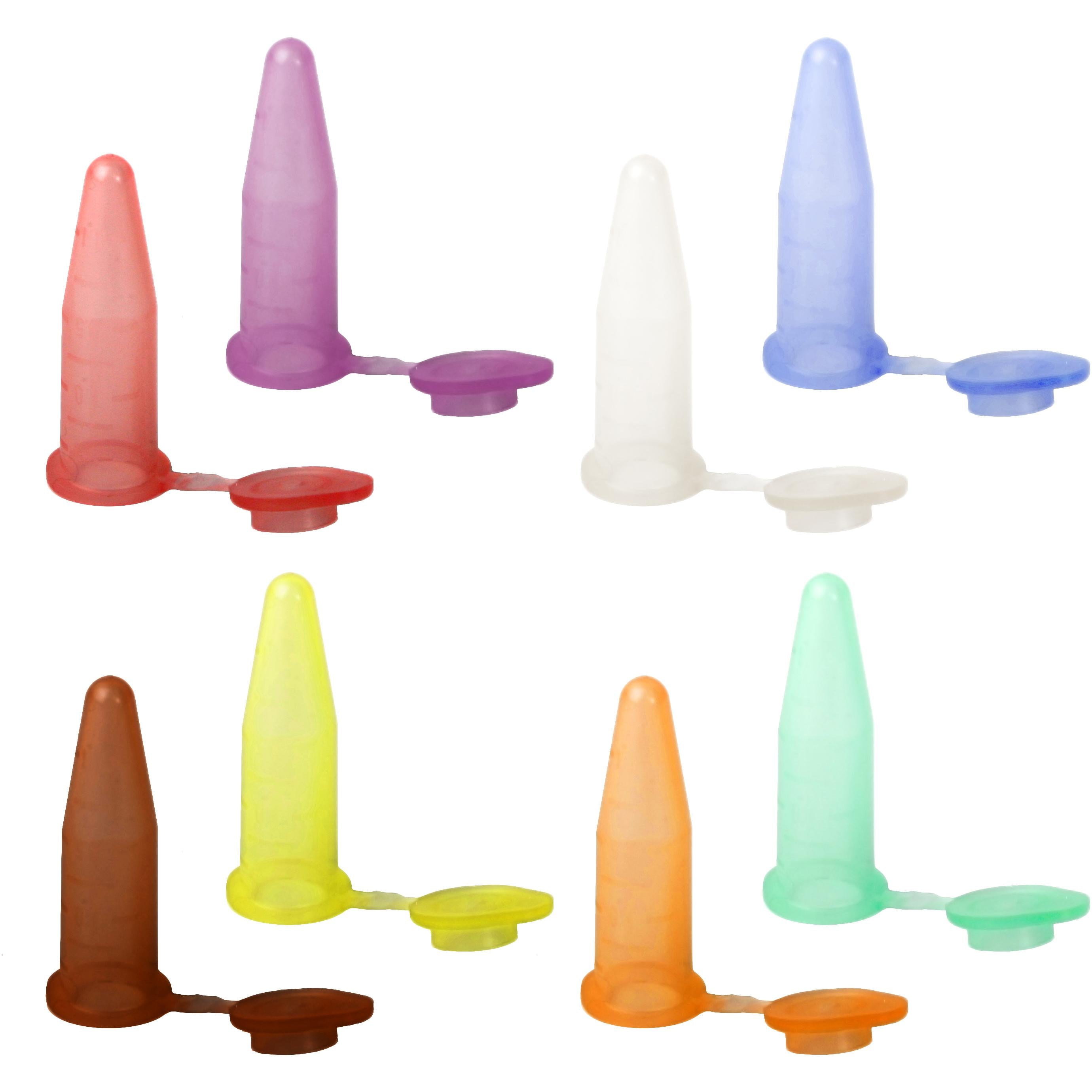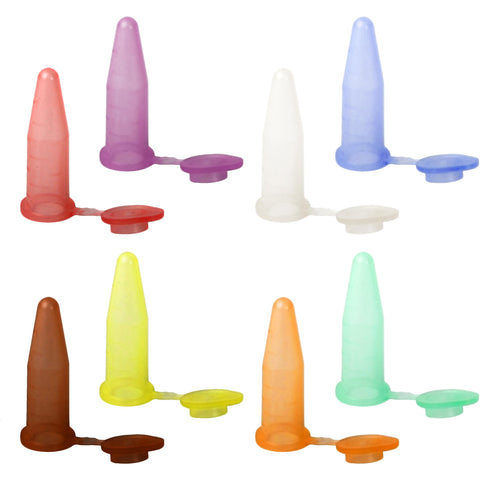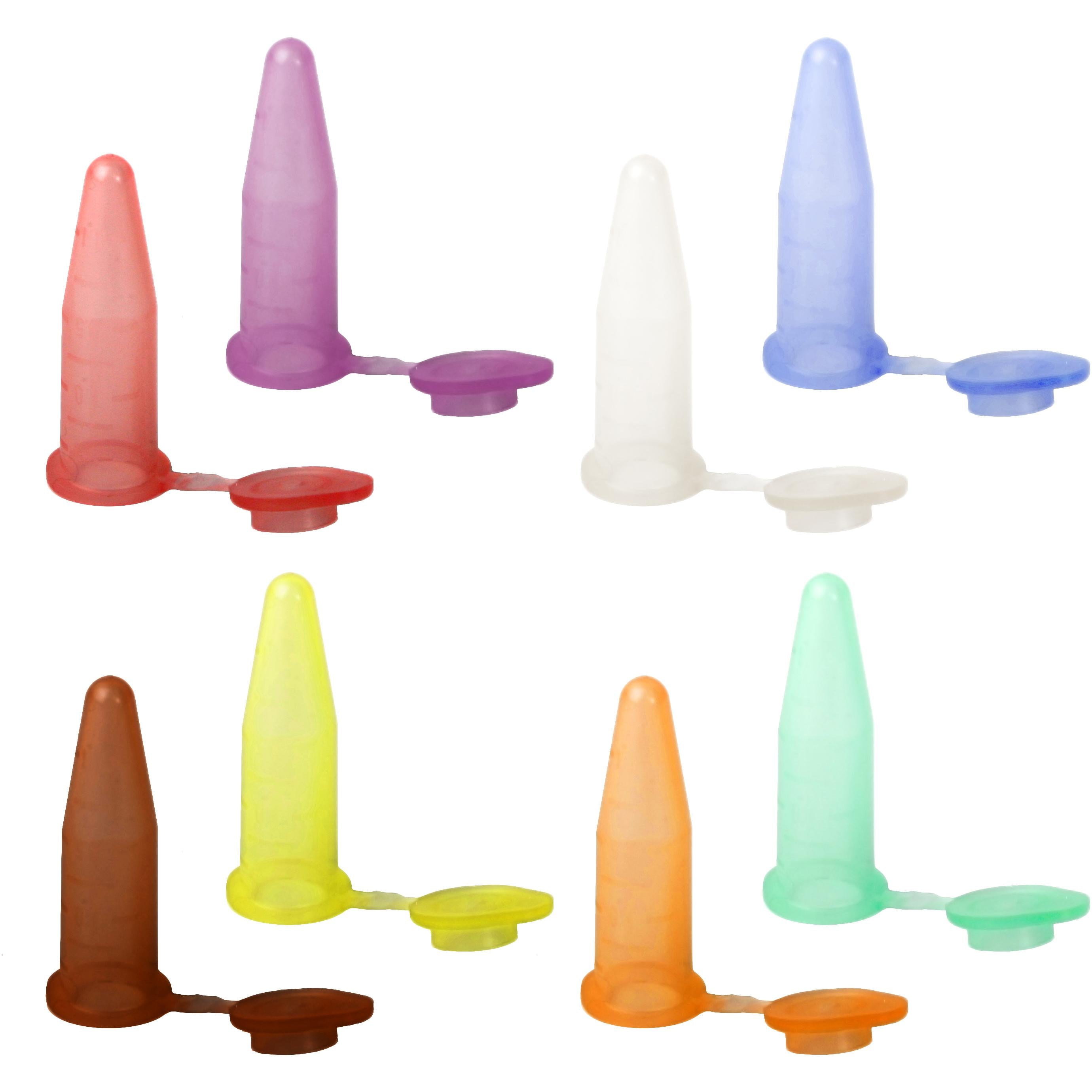 0.5mL Flat Top Microcentrifuge Tubes
Image
SKU
Description
Capacity
Color
Quantity
Price
Add to Cart

4315

Flat Top Microcentrifuge Tubes
0.5 mL
Natural
500 Pack
$14

4316

Flat Top Microcentrifuge Tubes
0.5 mL
Red
500 Pack
$14

4317

Flat Top Microcentrifuge Tubes
0.5 mL
Yellow
500 Pack
$14

4318

Flat Top Microcentrifuge Tubes
0.5 mL
Blue
500 Pack
$14

4319

Flat Top Microcentrifuge Tubes
0.5 mL
Green
500 Pack
$14

4320

Flat Top Microcentrifuge Tubes
0.5 mL
Amber
500 Pack
$14

4322

Flat Top Microcentrifuge Tubes
0.5 mL
Lavender
500 Pack
$14

4325

Flat Top Microcentrifuge Tubes
0.5 mL
Rainbow
500 Pack

$18.20

$17
Description
The 0.5mL Flat Top Microcentrifuge tubes feature a flat top cap which provide a positive secure seal when closed, thus providing maximum protection for contents. The tubes are fabricated with virgin copolymer polypropylene providing high impact strength, excellent chemical resistant qualities and good clarity.
Because they have a high impact strength, the tubes will withstand 22,000 x G's while spinning on all microcentrifuges. Thicker walls make this the tube of choice for extreme stress, high spinning speeds, autoclaving, boiling, chemical resistance and freezing.
The Flat Top Microcentrifuge Tubes feature a textured writing surface on the surface of the cap to help you keep organized. They also feature needle access through the center of the lid to prevent exposure or cross contamination.
Features
Lids come attached to each tube.
Flat top lid with positive seal. Can be opened with thumb or with Microtube tool.
Textured writing surface on top of the caps.
The walls are non-wettable, preventing liquids from adhering to the sides of the walls.
These tubes also feature needle access in the center of the lid.
Transparent.
Autoclavable.
Can be boiled or frozen.
Will withstand 22,000 x G's in a microcentrifuge.