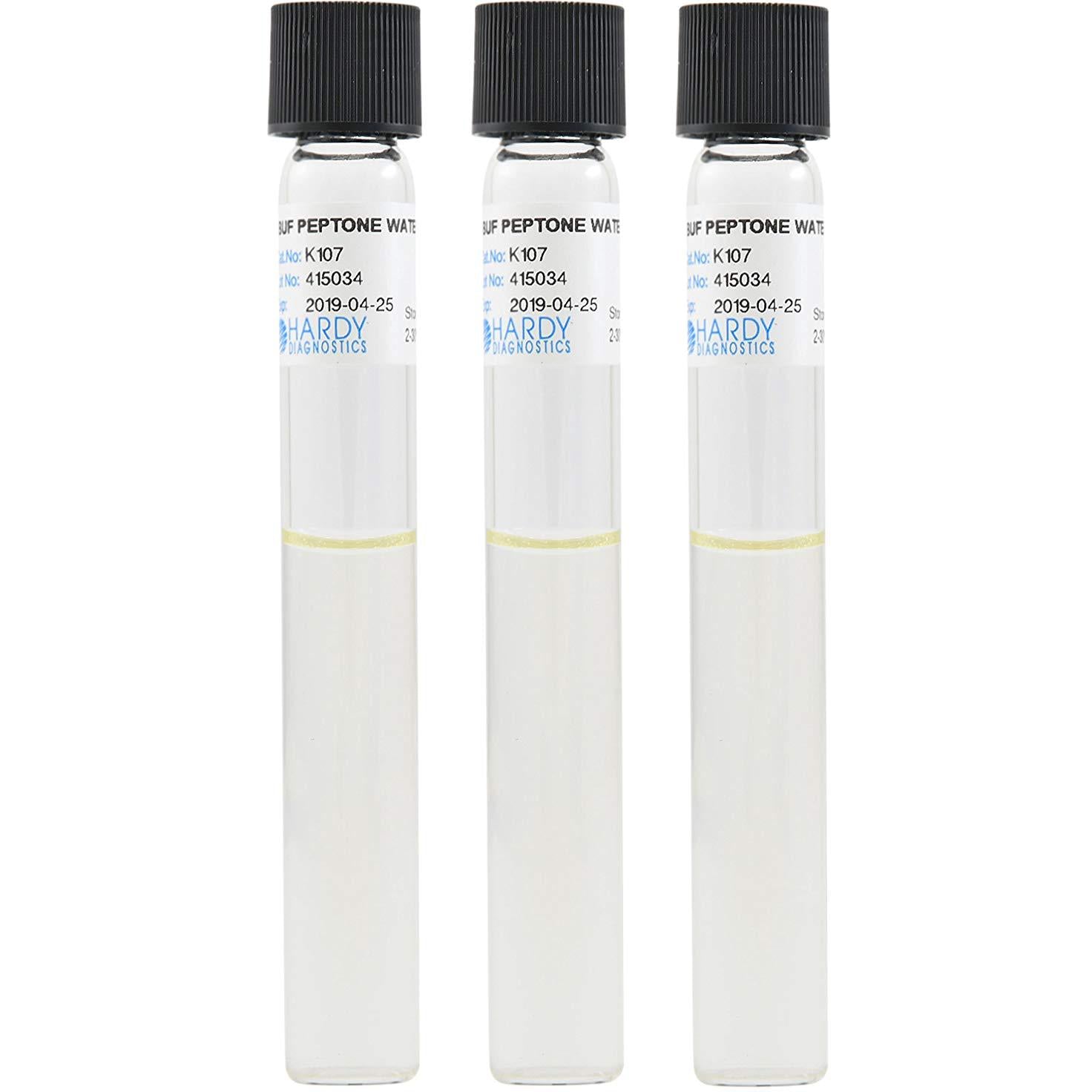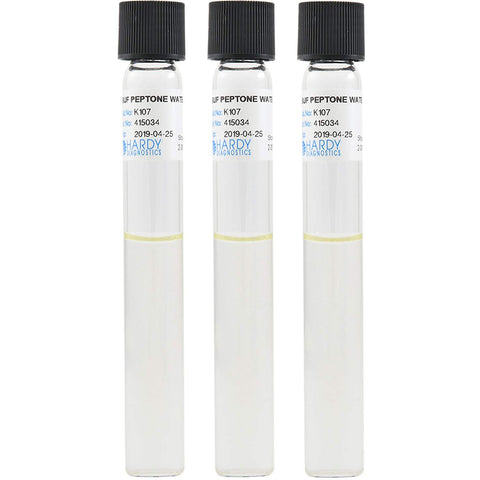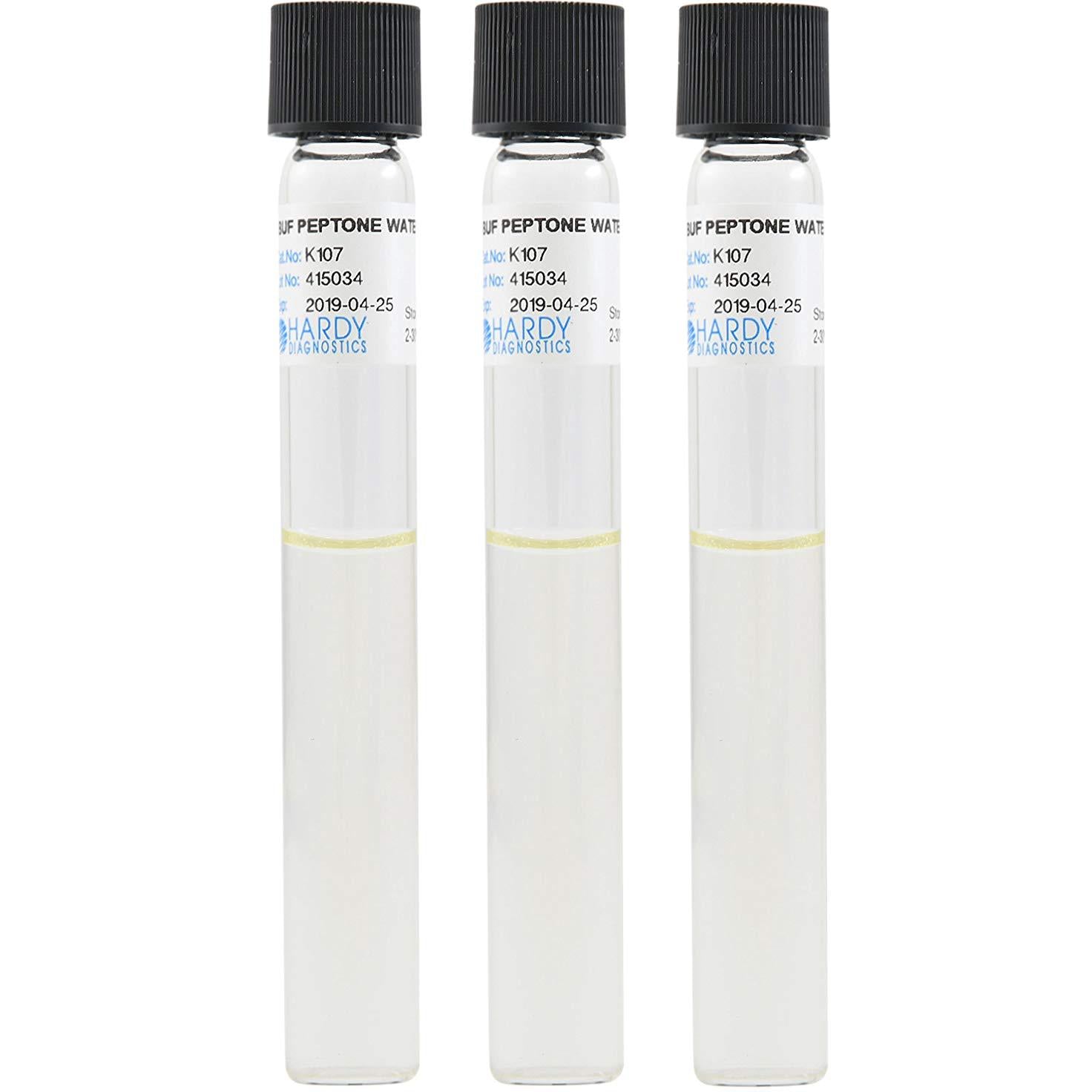 Buffered Peptone Water, 9ml fill, 16x125mm tube, Hardy Diagnostics
SKU
Description
Quantity
Price
Add to Cart

K107

Buffered Peptone Water, 9ml fill, 16x125mm tube
20 Pack

$88.50

$70
Description
A preenrichment used for increasing the recovery of injured Salmonella spp. prior to selective enrichment and isolation.
Our Tube Features:
Flat bottom
Contributes to stability when set on end.
Leak-proof
Caps provide security during handling and transportation.
Optically clear
Tubes are made of clarified glass for clear viewing.
Intended Use
Hardy Diagnostics Buffered Peptone Water is intended to aid in the recovery of injured Salmonella species from foods and other samples prior to selective enrichment and isolation.
This product is not intended to be used for the diagnosis of human disease.
Summary
Salmonella spp. that may be present in a food product can be sublethally injured by food processing techniques. These injured Salmonella spp. may not be recovered by direct selection techniques. Buffered Peptone Water is a non-selective preenrichment broth that promotes the recovery of those bacteria that may be injured.
Peptone in the media supplies nitrogenous compounds needed for the growth of bacteria. The phosphate salts provide buffering capacity to maintain the pH. Maintenance of the pH is important when attempting to recover injured bacteria, because a low pH can be detrimental to the repair of the damaged cells.
Formula
Ingredients per liter of deionized water.*
Peptone - 10.0gm
Sodium Chloride - 5.0gm
Disodium Phosphate - 3.5gm
Monopotassium Phosphate - 1.5gm
Final pH 7.2 +/- 0.2 at 25 ºC.