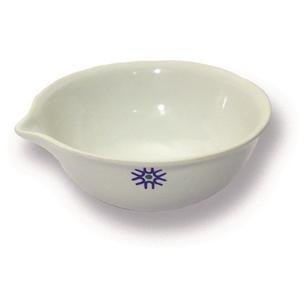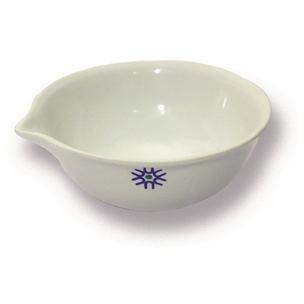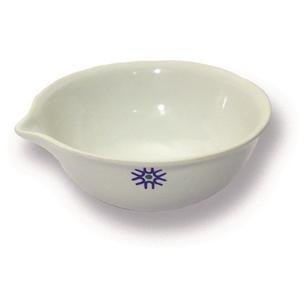 Evaporating Dishes, Round Form, Porcelain
SKU
Description
Capacity
Top O.D.
Quantity
Price
Add to Cart

JED385

Evaporating Dishes, Round Form, Porcelain
385 mL
145 mm
1 Each

$23

$19

JED525

Evaporating Dishes, Round Form, Porcelain
525 mL
162 mm
1 Each

$32.75

$27

JED035

Evaporating Dishes, Round Form, Porcelain
35 mL
60 mm
6 Pack

$35.80

$30

JED070

Evaporating Dishes, Round Form, Porcelain
70 mL
75 mm
6 Pack

$36.60

$30

JED080

Evaporating Dishes, Round Form, Porcelain
80 mL
80 mm
6 Pack

$39.50

$33

JED765

Evaporating Dishes, Round Form, Porcelain
765 mL
185 mm
1 Each

$44

$38

JED120

Evaporating Dishes, Round Form, Porcelain
120 mL
94 mm
6 Pack

$48.50

$42

JED150

Evaporating Dishes, Round Form, Porcelain
150 mL
100 mm
6 Pack

$55.50

$48

JED1285

Evaporating Dishes, Round Form, Porcelain
1285 mL
215 mm
1 Each

$63.35

$55

JED250

Evaporating Dishes, Round Form, Porcelain
250 mL
115 mm
6 Pack

$68.45

$59

JED2100

Evaporating Dishes, Round Form, Porcelain
2100 mL
265 mm
1 Each

$79.20

$73

JED3250

Evaporating Dishes, Round Form, Porcelain
3250 mL
305 mm
1 Each

$90.95

$83
Description
Round form evaporating dishes include lip. Dishes from 35ml to 250ml capacity are glazed inside and outside. Dishes 385ml and larger are glazed inside and partially outside.
Autoclavable. Withstand temperatures to 1150°C. To prevent thermal stress cracks, we strongly recommend a heating/cooling rate not exceeding 200°C per hour. Our porcelain evaporating dishes offer excellent resistance to acids and alkalies except for hydrofluoric acid.
Thermal Shock Resistance - average coefficient of expansion from 20° C to 200° C is 3.56 x 10-5, gradually increasing to 4.69 x 10-5 at 1050°C. Every batch of porcelain is heat tested in our factory.
Glaze - No softening occurs up to 1000°C, and it is extremely white.
Resistance to Chemical Action - Resistance to acids and alkalies is excellent, except for hydrofluoric acid.