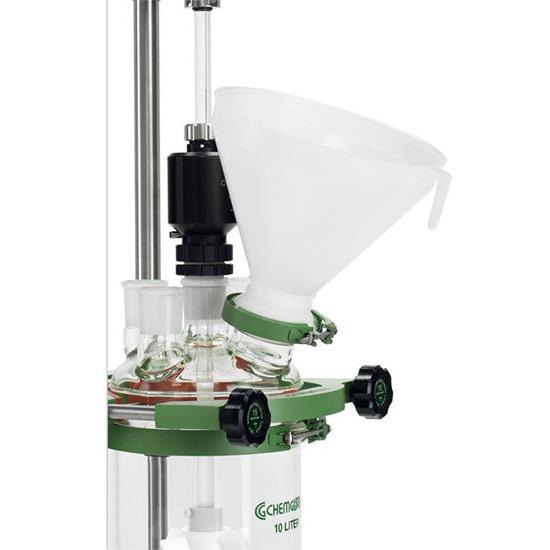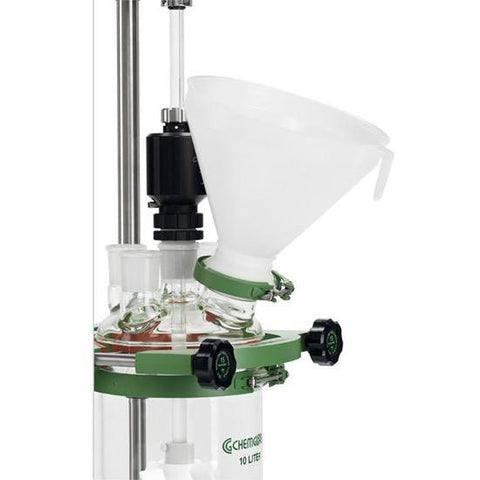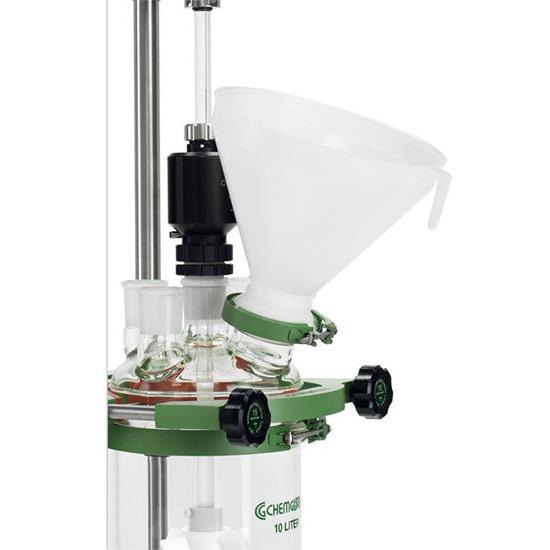 Funnels, Process Reactors
| SKU | Description | Capacity | Top Diameter | Flange | Quantity | Price | Add to Cart |
| --- | --- | --- | --- | --- | --- | --- | --- |
| CG-1767-R610 | Funnels, Process Reactors | 4.3 L | 260 mm | 60 mm | 1 Each | $358 | |
| CG-1767-R810 | Funnels, Process Reactors | 4.3 L | 260 mm | 80 mm | 1 Each | $382 | |
| CG-1767-R814 | Funnels, Process Reactors | 14.1 L | 350 mm | 80 mm | 1 Each | $443 | |
Description
Features:
Large Opening
Polypropylene
60 and 80mm Reaction Flange for Easy Connection
Fits 10 thru 100L Reactor Systems
Large funnels have a 60mm or 80mm flange fused to the bottom of the funnel. This design makes them ideal for filling our process reactors by clamping the funnel directly to the powder addition port. The wide mouth funnel has a large opening to optimize flow. The 4.3L size has a handle at the rim. Main body and flange are made from polypropylene. Funnels are autoclavable at 121°C (250°F).