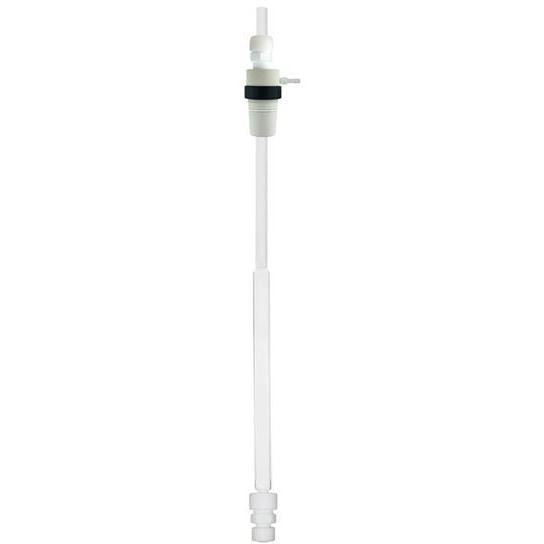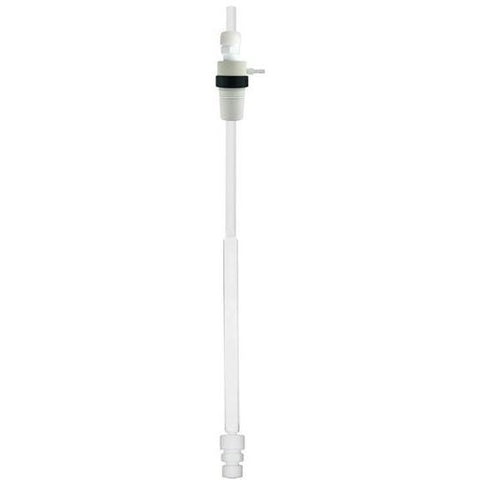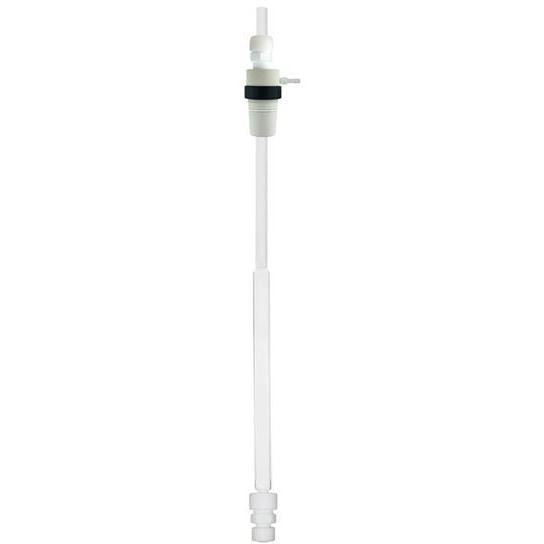 Glass Baffles, Process Reactors, PH Electrode, 10L to 50L, Korzun
SKU
Description
Fits
Overall Length
Width x Depth
Joint Size
Quantity
Price
Add to Cart

CG-1872-B-01

Glass Baffle for Process Reactor, Hollow for Ph Electrode, Korzun, Lower Compression TFE Fitting 0.5 in. 
10 to 20 L Reactors
32 in
20 x 30 mm
45/50
1 Each

$759.10

$755

CG-1872-B-02

Glass Baffle for Process Reactor, Hollow for Ph Electrode, Korzun, Lower Compression TFE Fitting 0.5 in. 
10 to 20 L Reactors
32 in
19 x 19 mm
45/50
1 Each

$709.15

$706

CG-1872-B-10

Glass Baffle for Process Reactor, Hollow for Ph Electrode, Korzun, Lower Compression TFE Fitting 0.5 in. 
30 to 50 L Short Reactors
34 in
20 x 30 mm
45/50
1 Each

$869.75

$863
Description
Features:
Available in square or rectangular shapes, with open bottom
PTFE joint is offset permitting baffle to be adjusted up to 1" towards the center of the reactor
Baffle can be vertically adjusted inside reactor
Hollow baffles allow ph electrodes to be inserted into the reaction
Complete baffles consist of: glass baffle, glass fillted PTFE adapter, and lower PTFE compression fitting.
Unique glass baffle system for process reactors from 2L to 50L. Designed to increase agitation in the reactor and mimic baffles found in larger glass lined reactors. All baffles have 3/4" precision ground top and lower tubing for use with compression fittings and top jointed adapter.