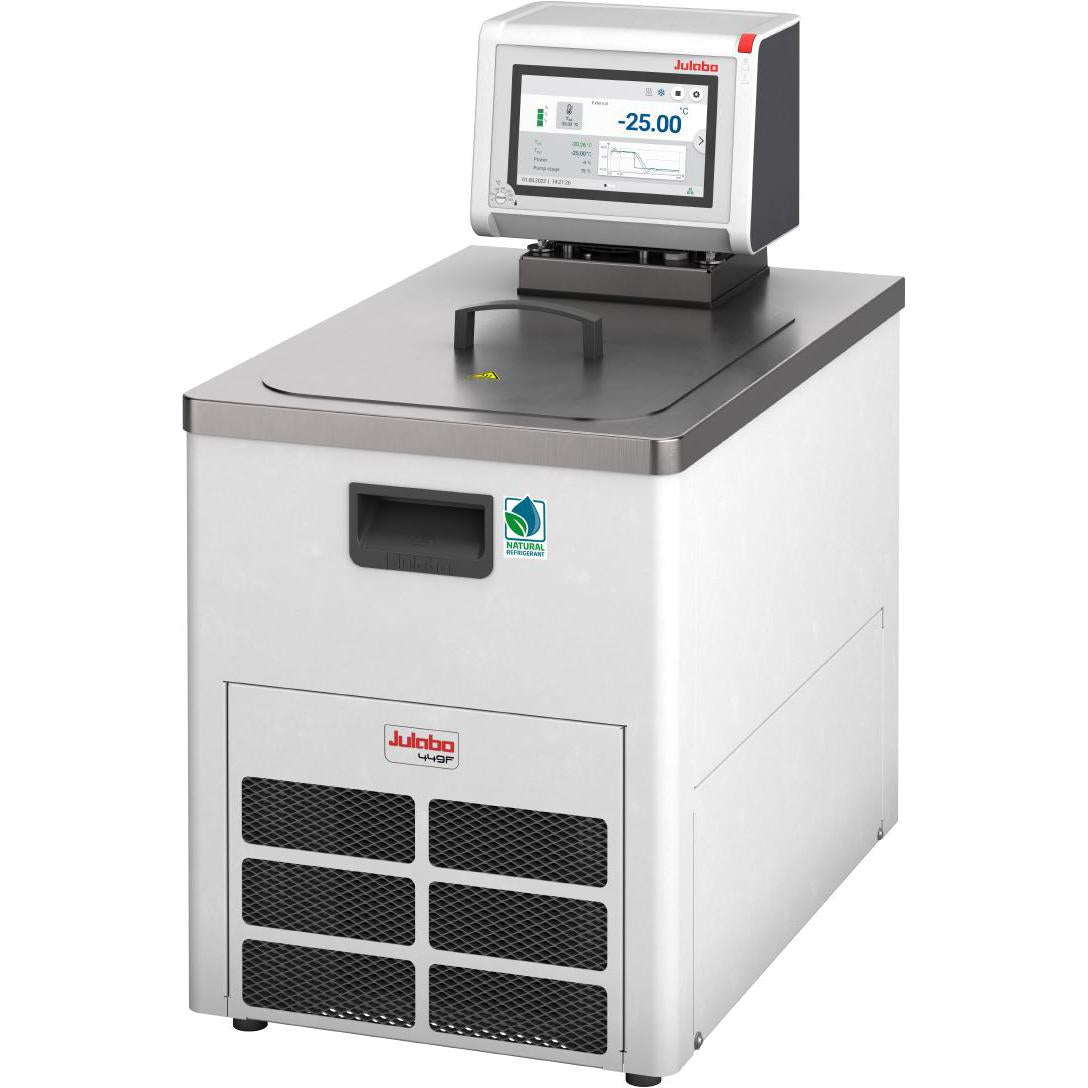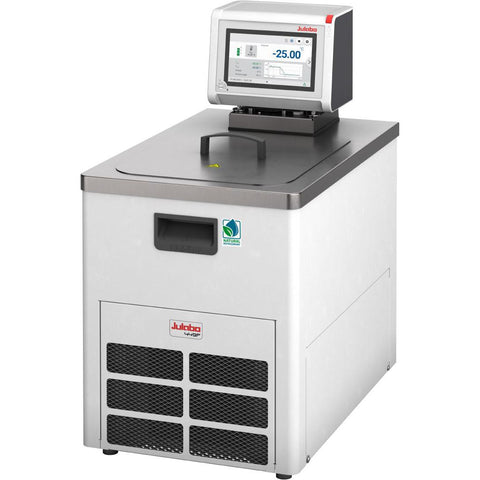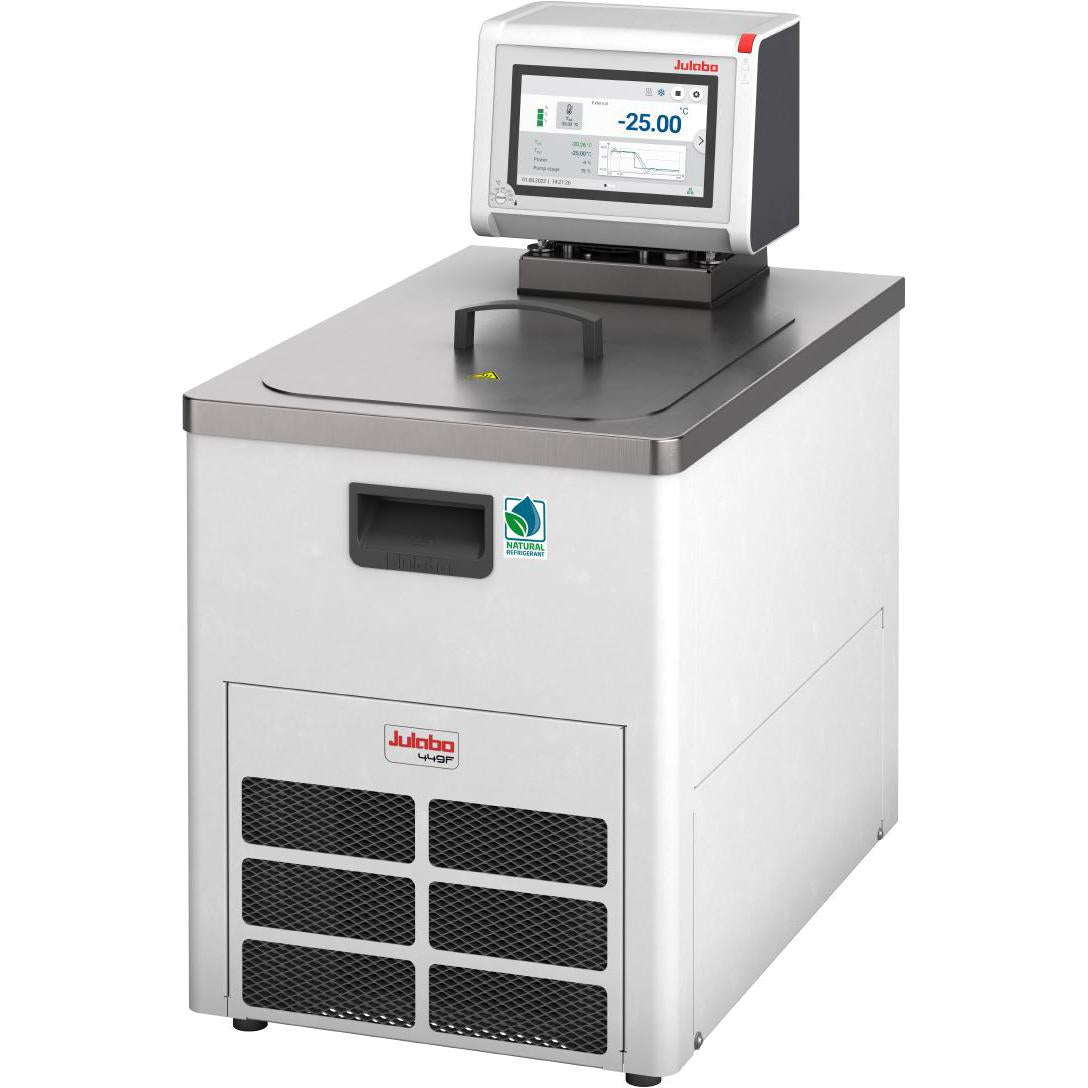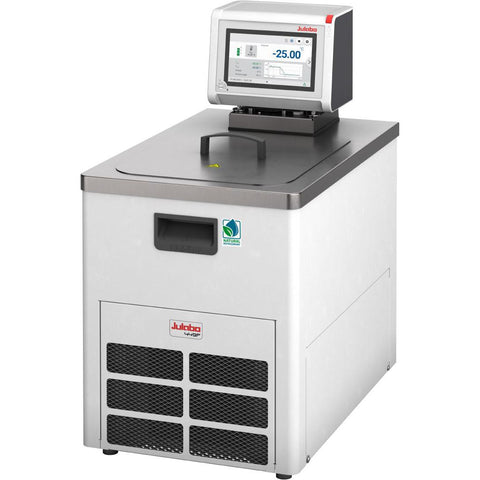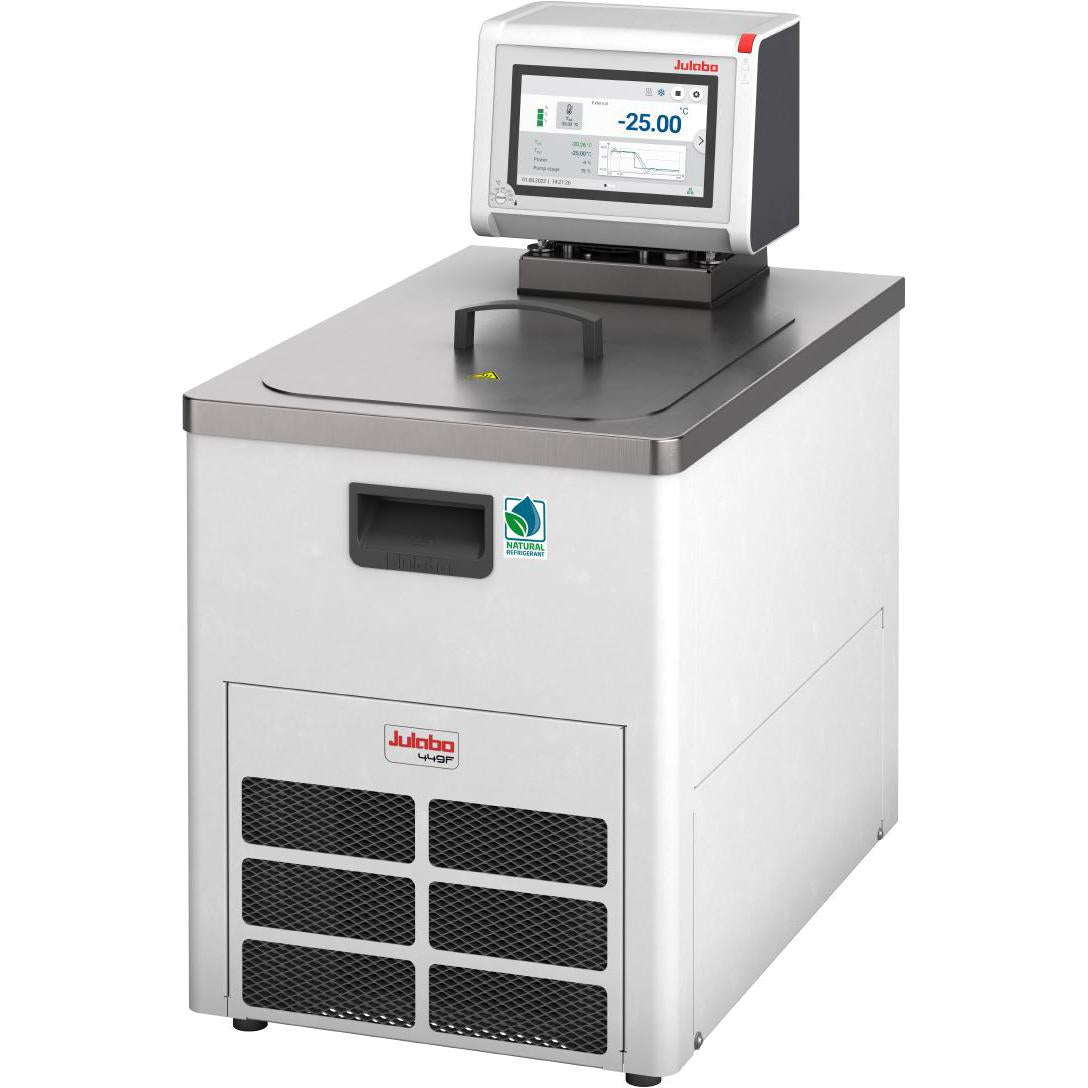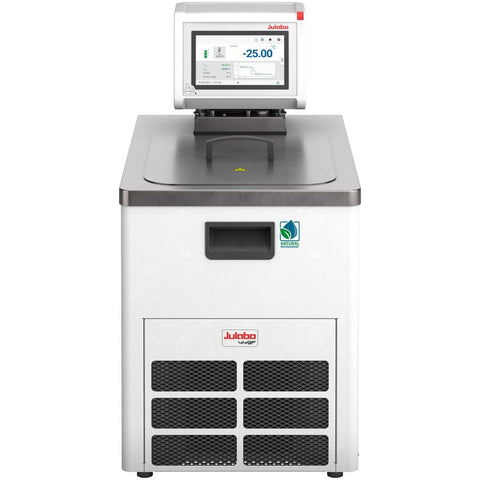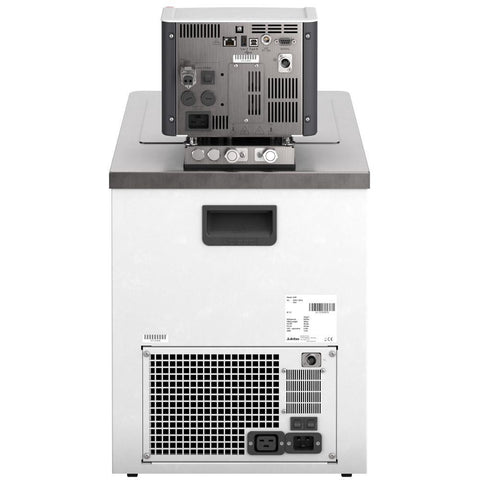 Julabo MAGIO™ MS-449F Refrigerated/Heating Circulators, -30 to 200°C
SKU
Description
Filling Volume
Temperature Range
Refrigerant
Electrical
Quantity
Price
Add to Cart

9032716.N1.02

MAGIO MS-449F Refrigerated/Heating Circulator
21 to 30 L
-30 to 200 °C
R290 (natural refrigerant)
115V/60Hz
1 Each

$13,911

$12,983

9032716.N1.33

MAGIO MS-449F Refrigerated/Heating Circulator
21 to 30 L
-30 to 200 °C
R290 (natural refrigerant)
200-230V/50-60Hz
1 Each

$13,911

$12,983
Description
MAGIO™ MS-449F refrigerated/heating circulator with an operating range of -30…+200°C with ±0.01 °C stability; cooling power 460W at 20 °C and 80W at -30 °C. Suitable for temperature applications with circulation to an external apparatus or immersing a device in the bath tank.
The MAGIO™ MS circulator incorporates easy operation via a large color TFT touchscreen. Unit fittings M16x1 male threaded adapters including a pair of 8 and 12 mm hose barbs. A multi-lingual interface, integrated programmer, Pt100 port for external temperature control, RS232/RS485, USB and Ethernet connections for external PC control and data-logging. Modbus TCP/IP incorporated. Stakei port for external accessory control (solenoid valve, etc.). Analog module accessory available (9900100). Infinitely variable centrifugal pressure/suction pump capacity of 16-31 L/min with pressure to 3.4-13.3 psi. 3-4L stainless steel bath tank with integrated drain port. Options for heating power (1kW or 2kW). R290 natural refrigerant.
Class III (FL) according to DIN 12876-1.
Included with each unit: 2 each barbed fittings for tubing 8 and 12 mm inner dia. (pump connections M16x1 male).
Key Benefits
TFT Color Touchscreen
Multilingual
Input for setpoints, warning/safety values and menu functions
ICC (Intelligent Cascade Control), self-optimizing temperature control
ATC3 3-Point-Calibration
Pt100 External sensor connection for measurement and control
Continuously variable pressure/suction pump
Early warning system for low liquid level (DBGM 203 06 059.8)
Adjustable high temperature cut-out, visible via display
RS232/RS485, USB and Ethernet interface for online communication
Integrated programmer
Built-in drain tap
Specifications
| Model | MS-449F | MS-449F |
| --- | --- | --- |
| SKU | 9032716.N1.02 | 9032716.N1.33 |
| Working Temp Range | -30 to 200°C | -30 to 200°C |
| Heating Capacity | 1kW | 2kW |
| Cooling Capacity | 0.08kW @ -30°C; 0.22kW @ -20°C; 0.29kW @ -10°C; 0.37kW @ 0°C; 0.46kW @ 20°C | 0.08kW @ -30°C; 0.22kW @ -20°C; 0.29kW @ -10°C; 0.37kW @ 0°C; 0.46kW @ 20°C |
| Voltage Version | 115V/60Hz | 200-230V/50-60Hz |
| Power A | 12A | 13A |
| PCF Pressure | 3.5 to 13.3 psi | 3.5 to 13.3 psi |
| PCF Rate | 16 to 31 L/min | 16 to 31 L/min |
| Bath Fill Volume | 21 to 30L | 21 to 30L |
| External Devices | Pt100|Remote Control | Pt100|Remote Control |
| Fluid Type | Water, Silicone, Water/Glycol | Water, Silicone, Water/Glycol |
| Heating & Cooling | Both | Both |
| Dimensions W x L x H | 14.6 x 23.2 x 27.2 in. | 14.6 x 23.2 x 27.2 in. |
| Weight | 93 lbs | 93 lbs |
| Refrigerant | R290 | R290 |
Documentation