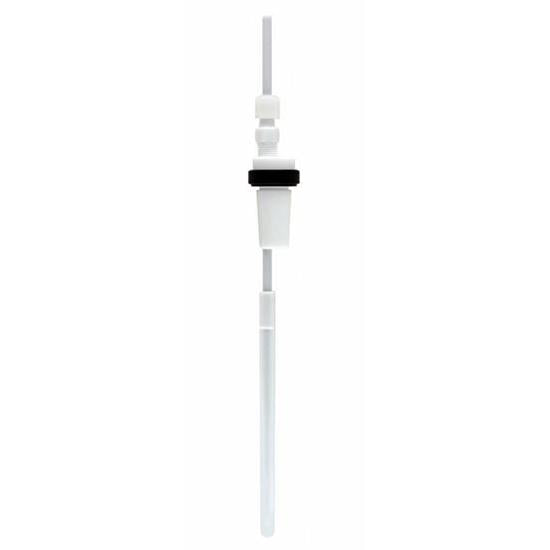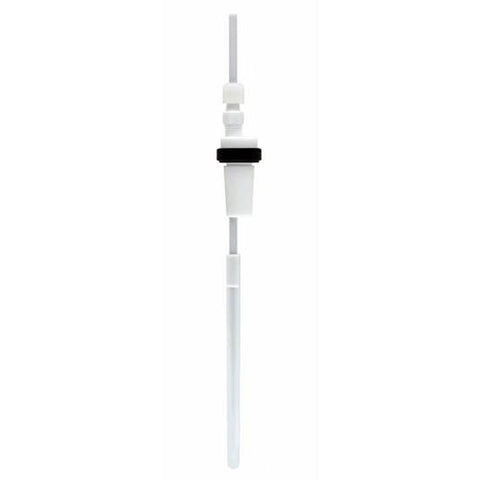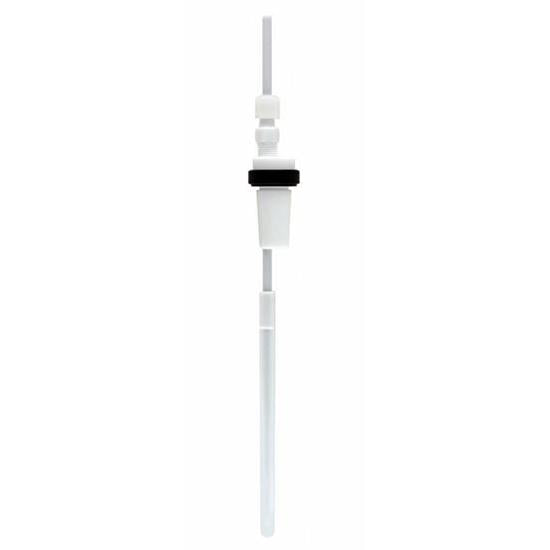 PTFE Baffles, Process Reactors, 300mL to 5L
| SKU | Description | For Use With | Joint Size | Overall Length | Quantity | Price | Add to Cart |
| --- | --- | --- | --- | --- | --- | --- | --- |
| CG-1971-M-01 | PTFE Baffle for Process Reactor | 300 to 500 mL Reactors | 24/40 | 360 mm | 1 Each | $313 | |
| CG-1971-M-02 | PTFE Baffle for Process Reactor | 1 L, 2 L, 4 L Reactors | 24/40 | 410 mm | 1 Each | $313 | |
| CG-1971-M-04 | PTFE Baffle for Process Reactor | 3 L, 5 L Reactors | 24/40 | 515 mm | 1 Each | $319 | |
Description
Unique baffle system for benchtop process reactors from 300mL to 5L. Designed to increase agitation in the reactor and mimic baffles found in larger glass lined reactors. PTFE jacketed stainless steel provides excellent strength and chemical durability.
Features
Adjustable rectangular baffle
PTFE standard taper adapter is offset permitting baffle to be adjusted up to 1/4" towards the center of the reactor
Baffle can be vertically adjusted inside reactor
Complete Baffles Consist of: PTFE Jacketed S.S. Baffle, PTFE Standard Taper Adapter, And A 1/4" PTFE Compression Fitting.
Compatibility
The 360mm Overall Baffle Length Is For 300mL-500mL Reactors.
The 410mm Overall Baffle Length Is For 1L, 2L, & 4L Reactors.
The 515mm Overall Baffle Length Is For 3L & 5L Reactors.