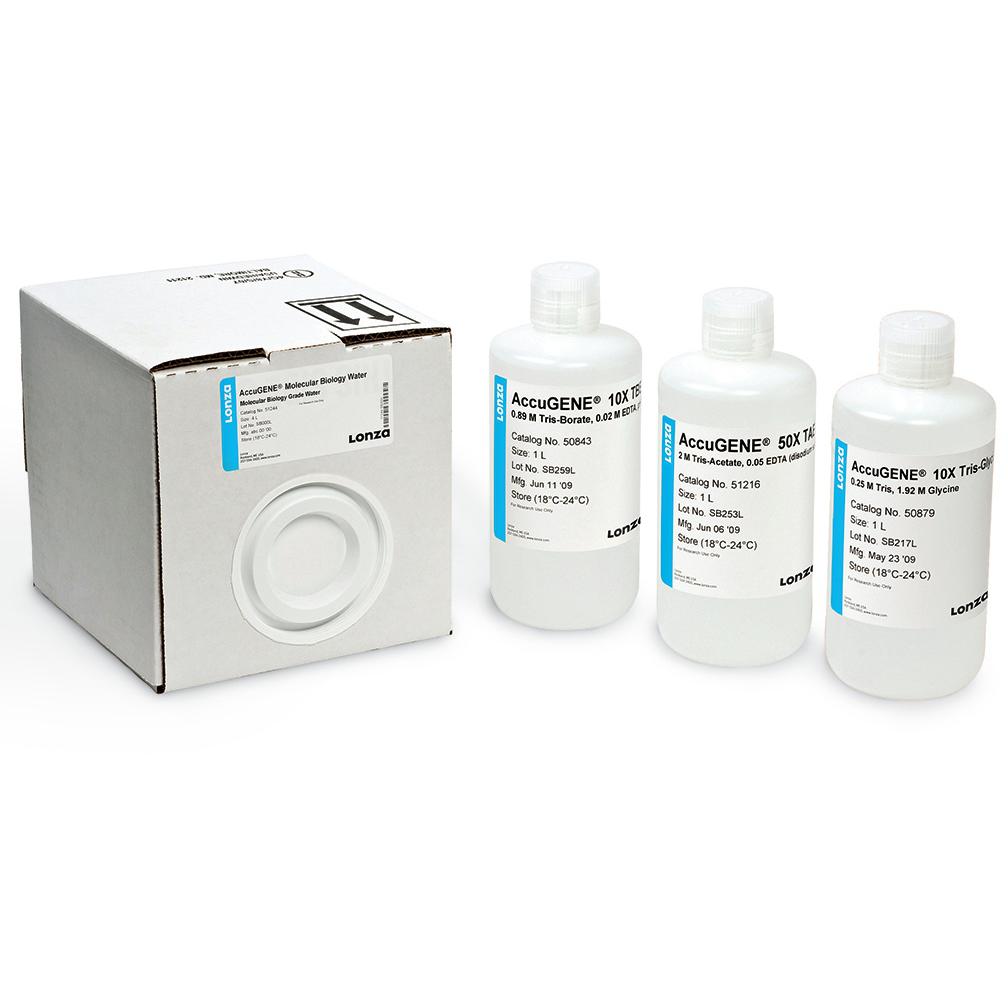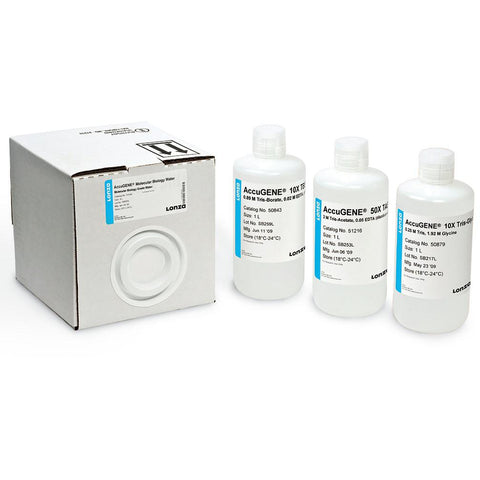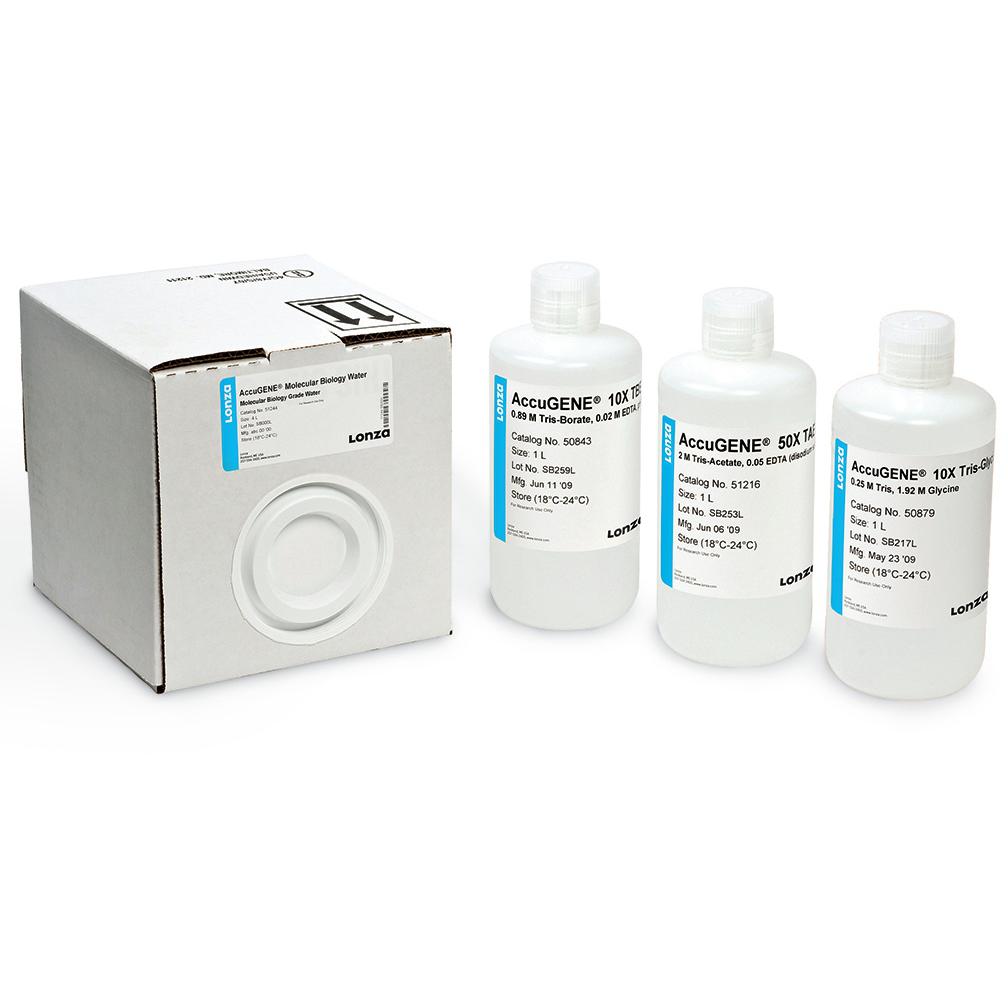 Water, AccuGENE® Molecular Biology Grade
SKU
Description
Size
Quantity
Price
Add to Cart

12001-380

Water, AccuGENE® Molecular Biology Grade
1 L
1 Each

$109.36

$108

12001-420

Water, AccuGENE® Molecular Biology Grade
4 L
1 Each

$240.76

$238

12001-400

Water, AccuGENE® Molecular Biology Grade
20 L
1 Each

$884.91

$856
Description
AccuGENE™ Molecular Biology Water is ideal for a wide range of molecular biology applications. 18 megOhm water is filtered using a 0.2 micron filter, and filled into sterile bottles.
Reliable - Manufactured according to strict quality control standards to ensure lot-to-lot consistency.
High Quality - No detectable DNase, RNase, or protease activities.
Efficient - Ready-made solutions eliminate experiment preparation time.
Flexible - Customized solutions are available to meet individual needs.
Water is a key component in so many experiments and pure, quality controlled and traceable water can help you improve your control over critical, sensitive experiments. Lonza's AccugeneTM Molecular Biology Grade water has been the reagent of choice for decades for electrophoresis, cloning, PCR and other applications that demand the strictest of quality controls.
​
Specifications
| | |
| --- | --- |
| Formula | H₂O |
| MW | 18.02 g/mol |
| Boiling Pt | 100 °C (1013 hPa) |
| Melting Pt | 0 °C |
| Density | 1 g/cm³ (4 °C) |
| Storage Temperature | Ambient |
| MDL Number | MFCD00011332 |
| CAS Number | 7732-18-5 |
| EINECS | 231-791-2 |
| UN | 0000 |
| Merck Index | 12,10175 |