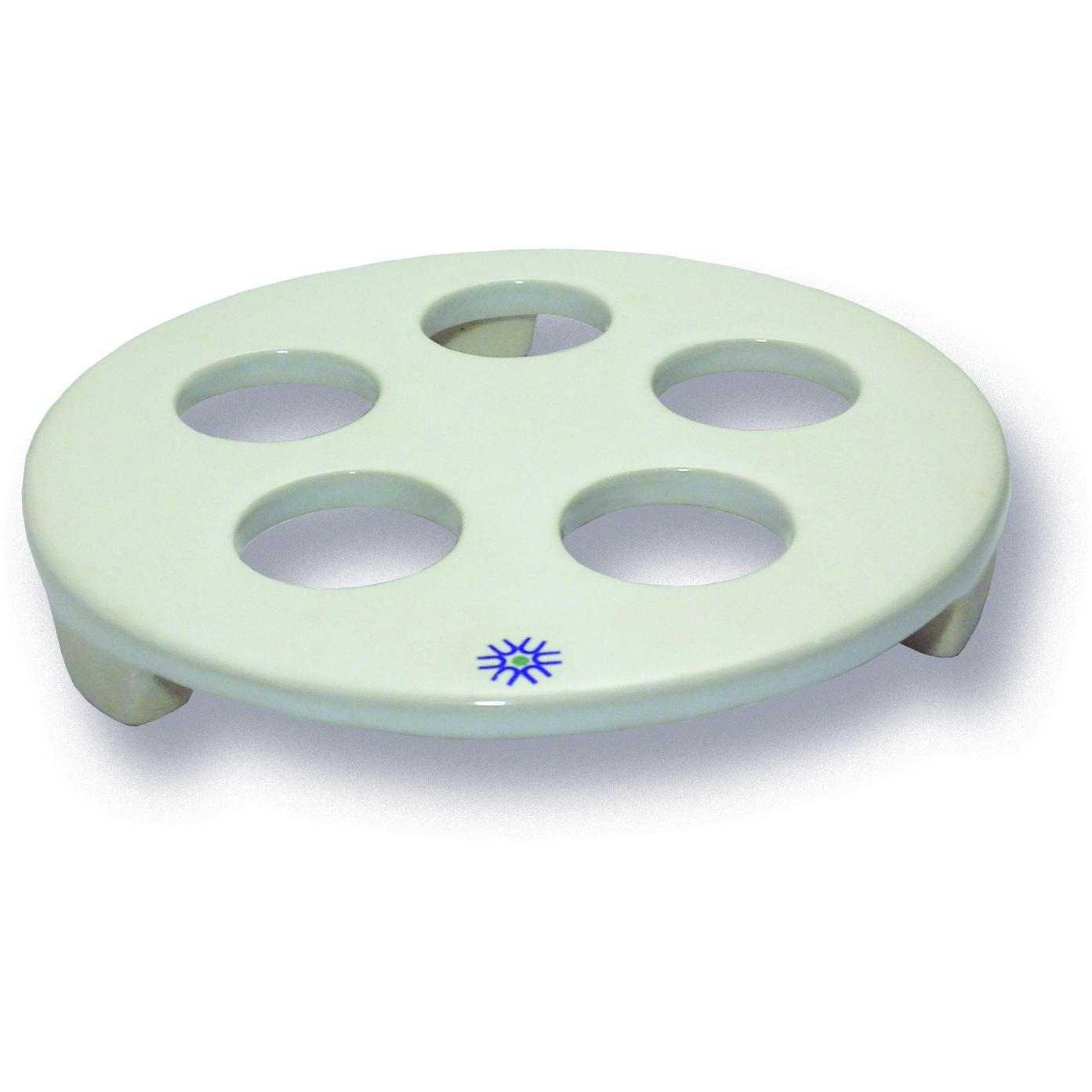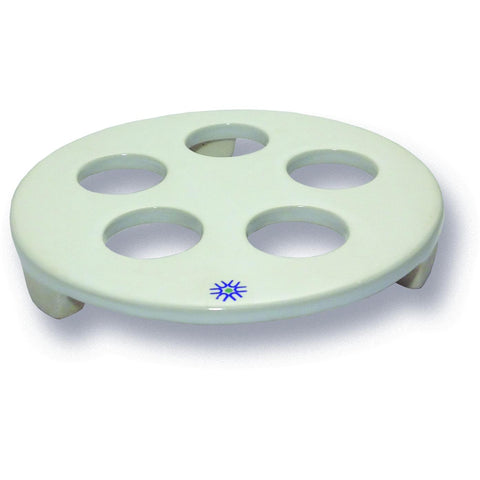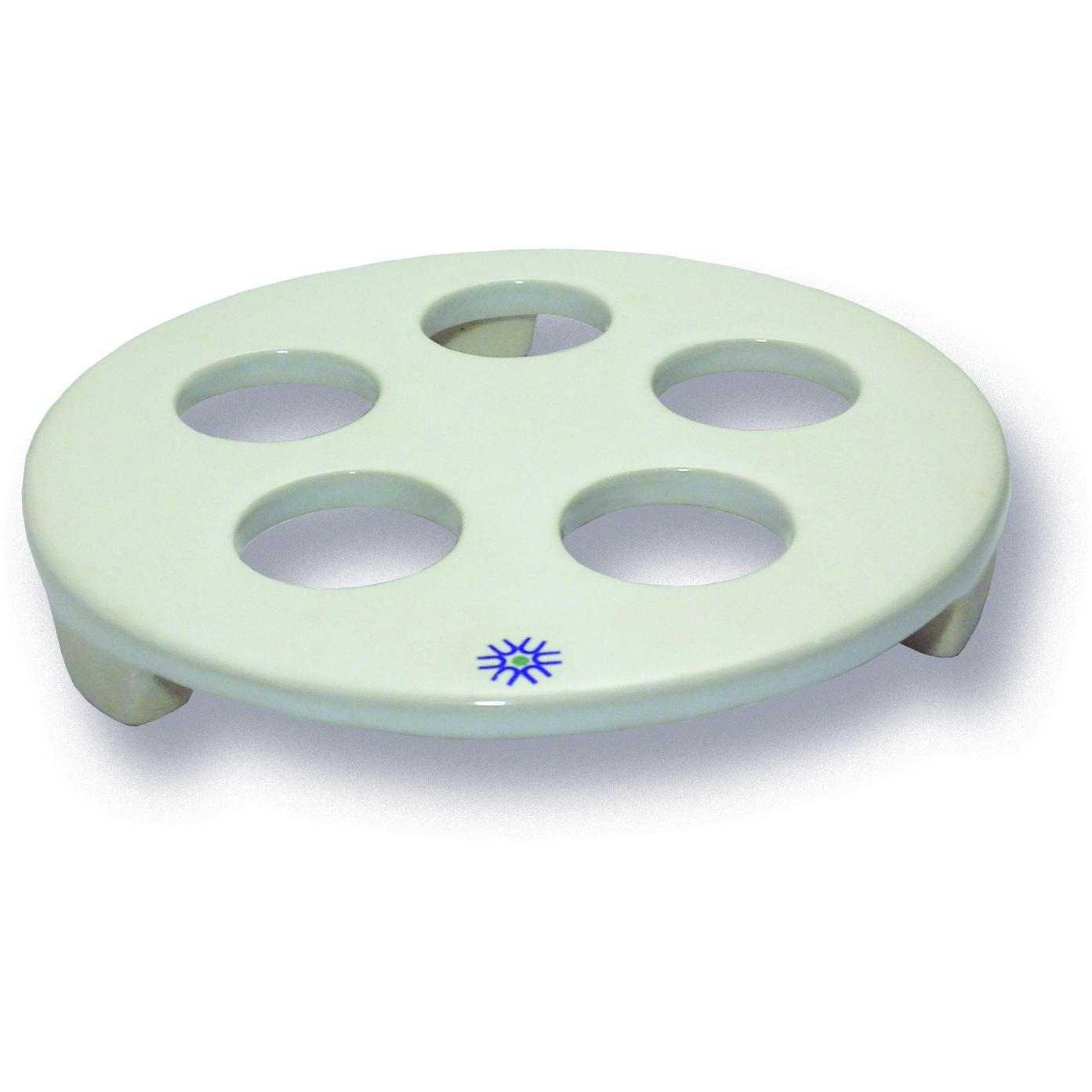 Desiccator Plates with Stands
SKU
Description
Diameter of Holes
Number of Holes
Diameter
Material
Quantity
Price
Add to Cart

JDS095

Desiccator Plate with Stand
30 mm
3
95 mm
Porcelain
1 Each

$20.40

$16

JDS115

Desiccator Plate with Stand
30 mm
4
115 mm
Porcelain
1 Each

$26

$22

JDS142

Desiccator Plate with Stand
30 mm
5
142 mm
Porcelain
1 Each

$26.55

$22

JDS146

Desiccator Plate with Stand
30 mm
7
146 mm
Porcelain
1 Each

$29.95

$25

JDS190

Desiccator Plate with Stand
30 mm
7
190 mm
Porcelain
1 Each

$35.10

$29

JDS230

Desiccator Plate with Stand
30 mm
8
230 mm
Porcelain
1 Each

$38.15

$32
Description
Desiccators include three 16mm high feet. Glazed on top surface.
Thermal Shock Resistance - average coefficient of expansion from 20° C to 200° C is 3.56 x 10-5, gradually increasing to 4.69 x 10-5 at 1050°C. Every batch of porcelain is heat tested in our factory.
Glaze - No softening occurs up to 1000°C, and it is extremely white.
Resistance to Chemical Action - Resistance to acids and alkalies is excellent, except for hydrofluoric acid.