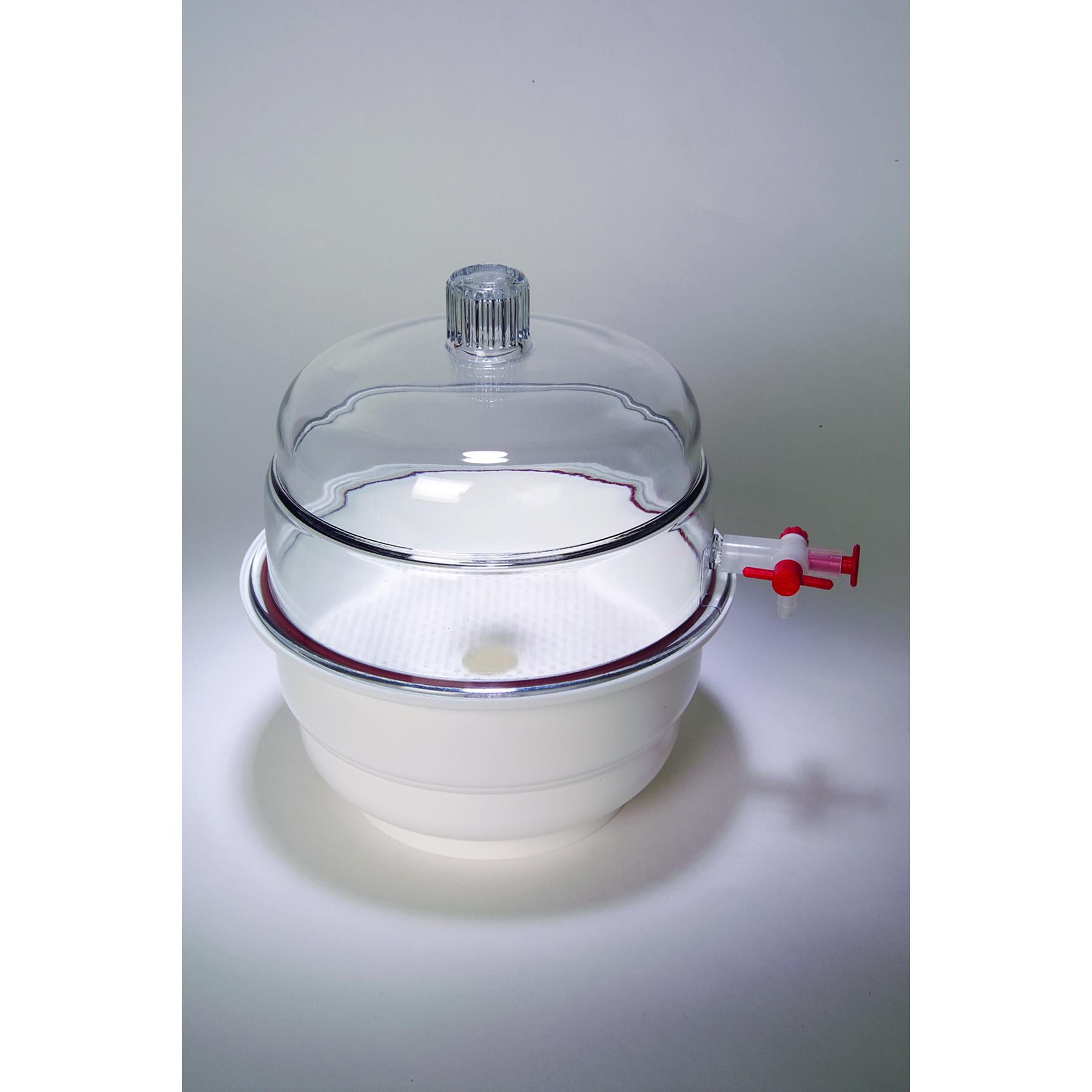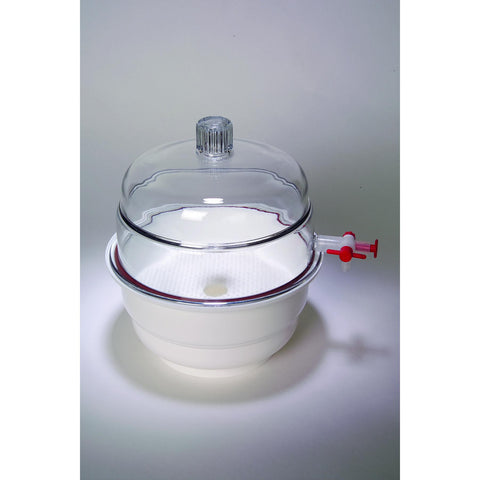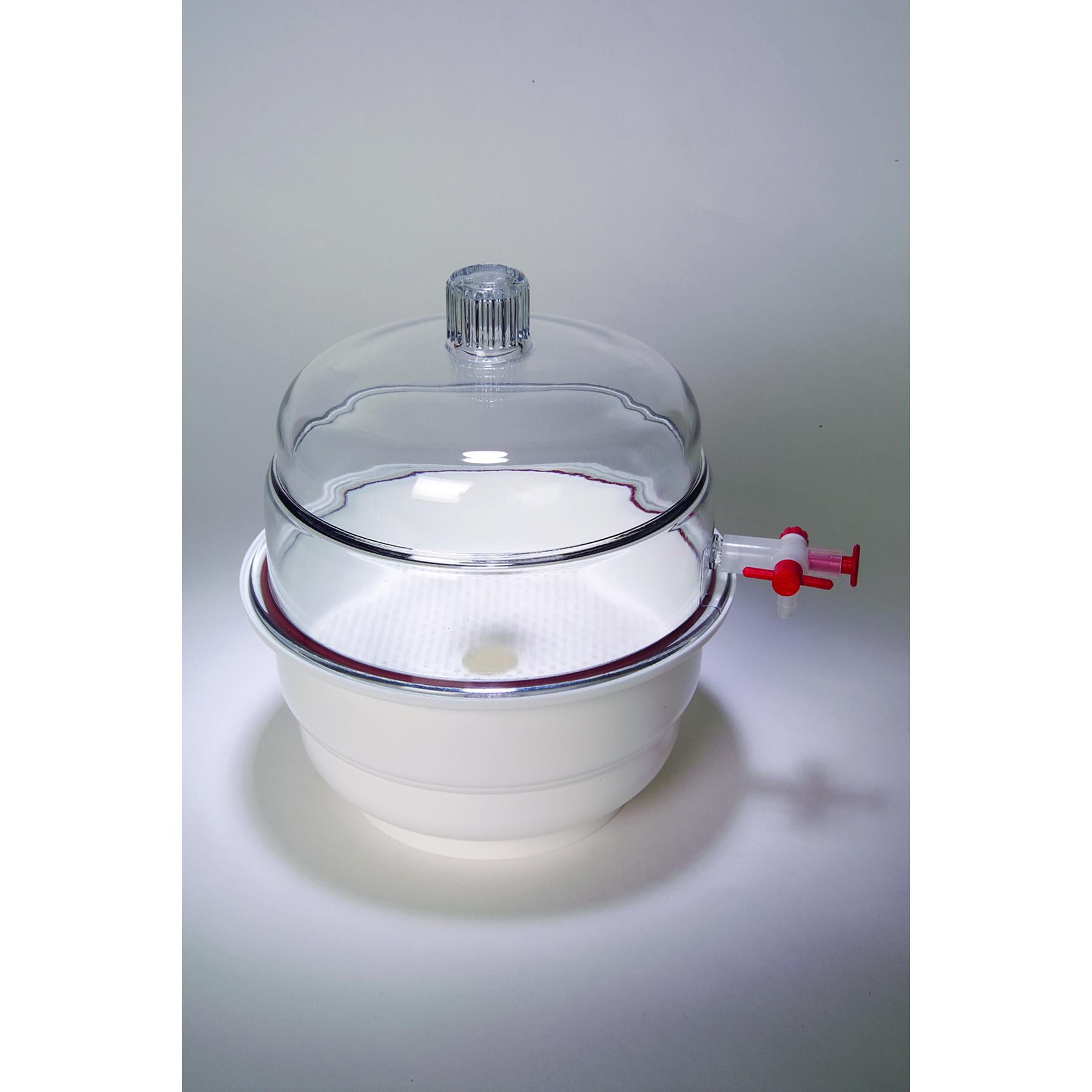 Desiccators, Vacuum, Clear Base
SKU
Description
Size
Plate OD
Flange OD / ID
Height
Material
Quantity
Price
Add to Cart

55214

Vacuum Desiccator, Clear Base
6 in (150 mm)
138 mm
171 mm / 150 mm
204 mm
PP & PC
1 Each

$64.80

$56

55215

Vacuum Desiccator, Clear Base
8 in (200 mm)
190 mm
232 mm / 199 mm
257 mm
PP & PC
1 Each

$98.45

$90

55216

Vacuum Desiccator, Clear Base
10 in (250 mm)
238 mm
276 mm / 240 mm
315 mm
PP & PC
1 Each

$124.75

$114

55217

Vacuum Desiccator, Clear Base
12 in (300 mm)
295 mm
340 mm / 300 mm
405 mm
PP & PC
1 Each

$178.50

$172
Description
These autoclavable desiccators are made of polypropylene (PP) and polycarbonate (PC) and can hold a vacuum up to 740mm Hg for 24 hours without any greasing. Autoclavable at 120°C for 15 minutes.
The top dome, molded in rigid and transparent PC, gives a crystal-clear view of the sample. The knurled knob on the top provides easy handling of the dome.
The transparent PC bottom provides increased viewing clarity. An internal groove on the flange holds the silicon rubber O-ring.
The PP stopcock has a self-lubricating PTFE plug. The three-way plug opens to create a vacuum, closes to hold a vacuum, and opens again to release a vacuum.