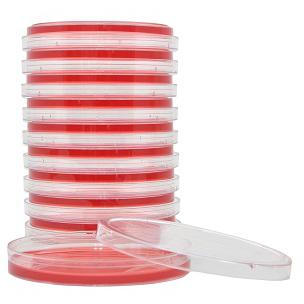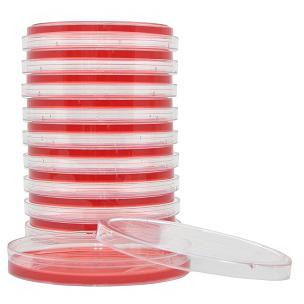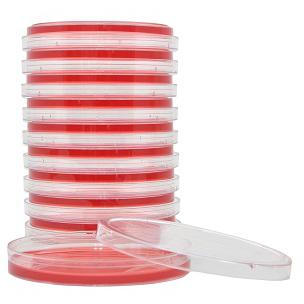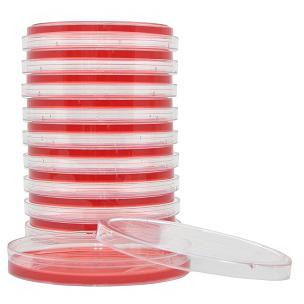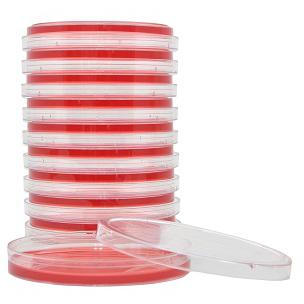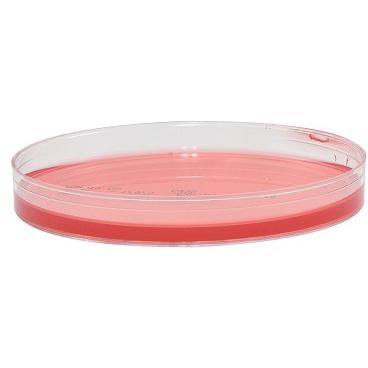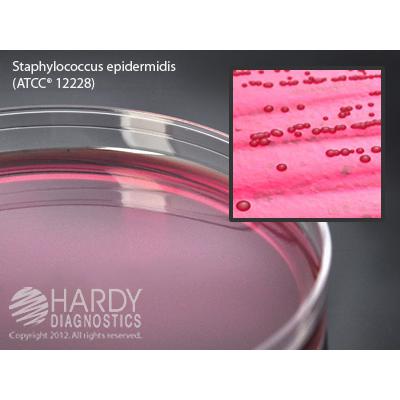 Mannitol Salt Agar (MSA), USP, for Staphylococcus, 15x100mm plate, Hardy Diagnostics
| Image | SKU | Description | Quantity | Price | Add to Cart |
| --- | --- | --- | --- | --- | --- |
| | G40 | Mannitol Salt Agar (MSA), USP, for Staphylococcus, 15x100mm plate | 10 Pack | $24 | |
Description
For the selective isolation and differentiation of Staphylococcus spp. based on high salt content and mannitol fermenation. Differentiates between S. aureus and S. epidermidis.
Features and Benefits
Optically clear polystyrene

For distortion free viewing.

Heavy-Duty

Reduces breakage during shipping.

Stacking rings

Polystyrene Petri plates feature raised rings for stacking ability and prevents sliding.

Breathable Packaging

Packaged in sleeves of 10 plates in a "breathable" bag that prevents buildup of condensation and excess moisture.