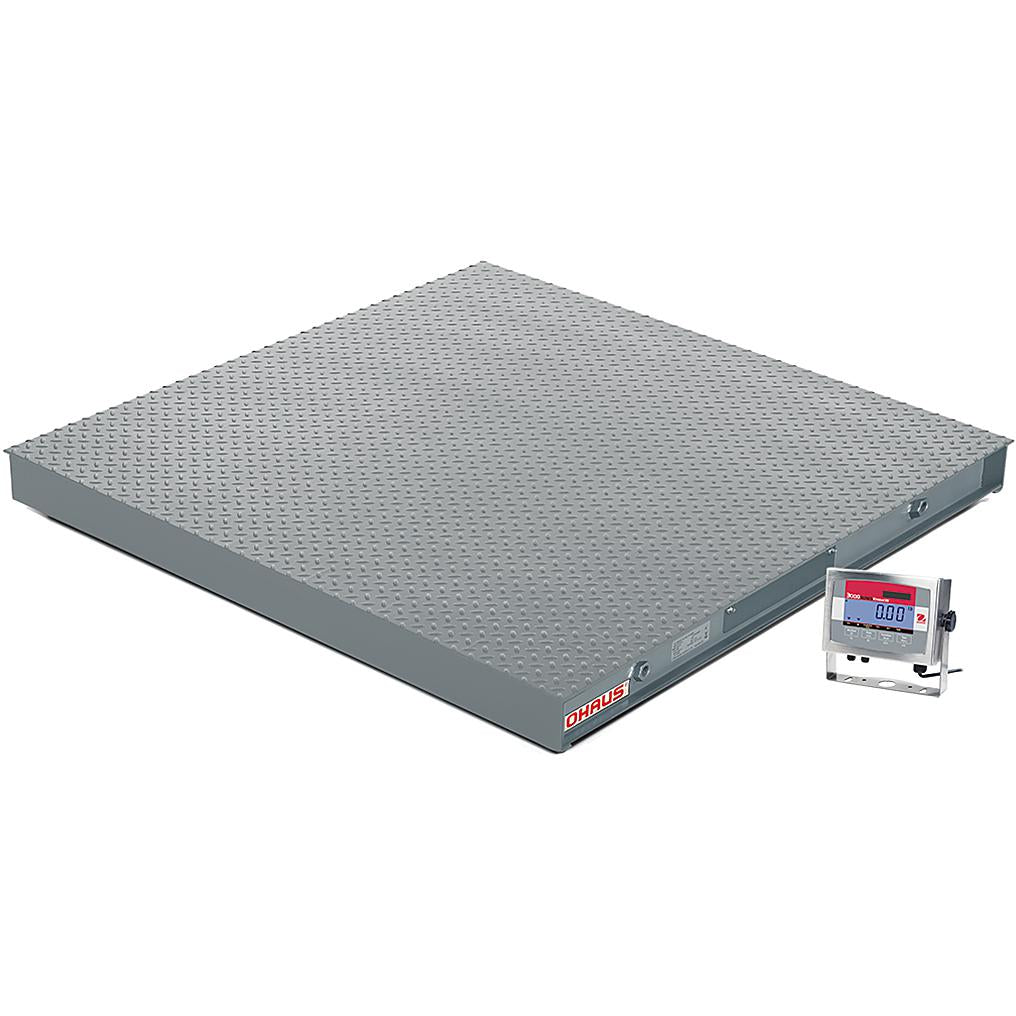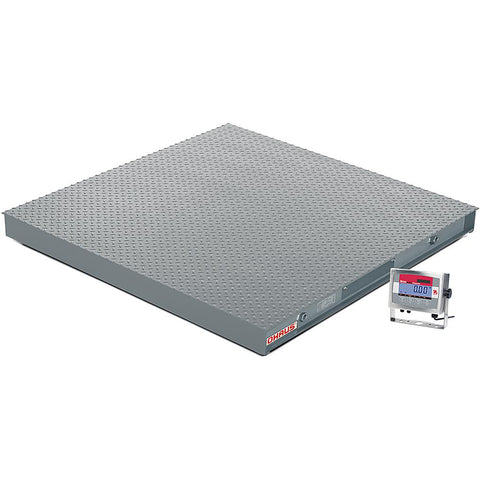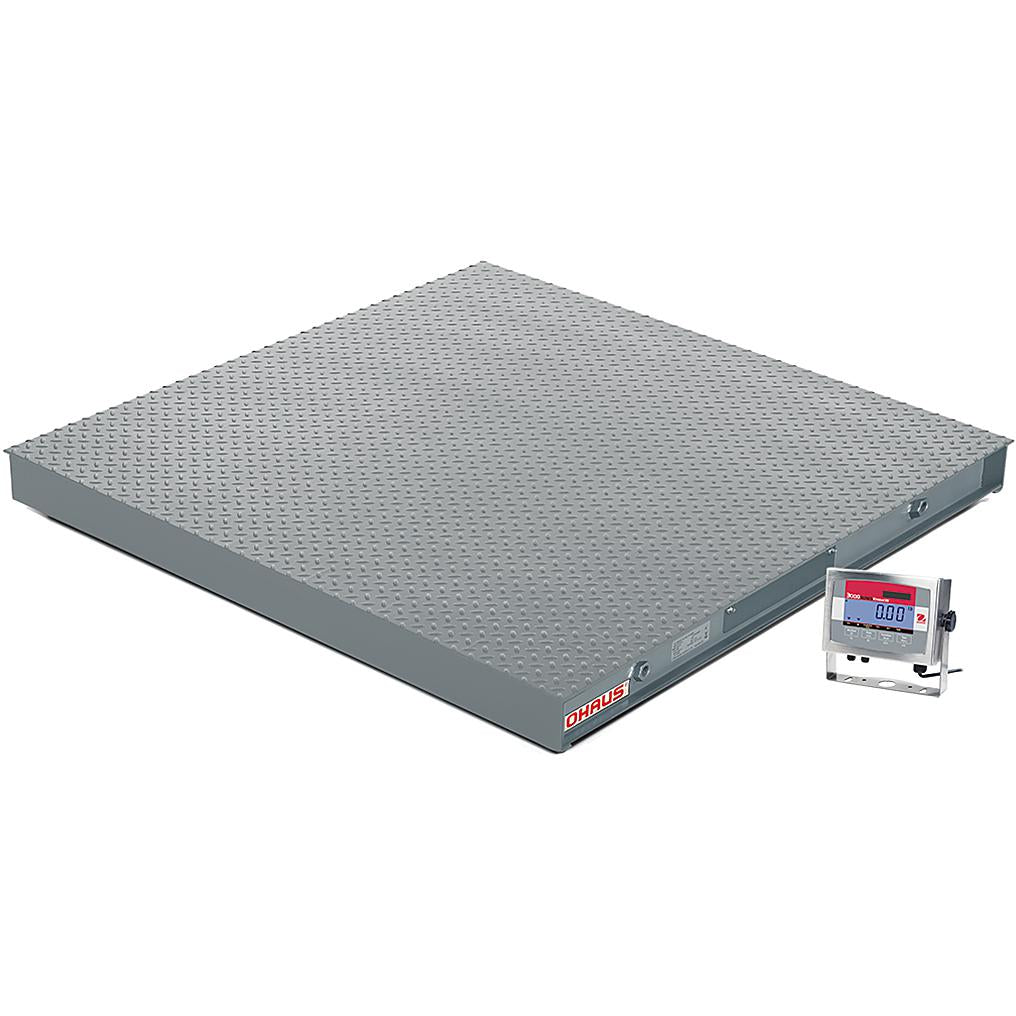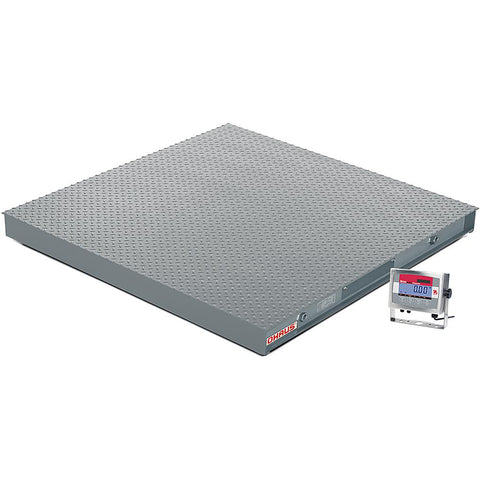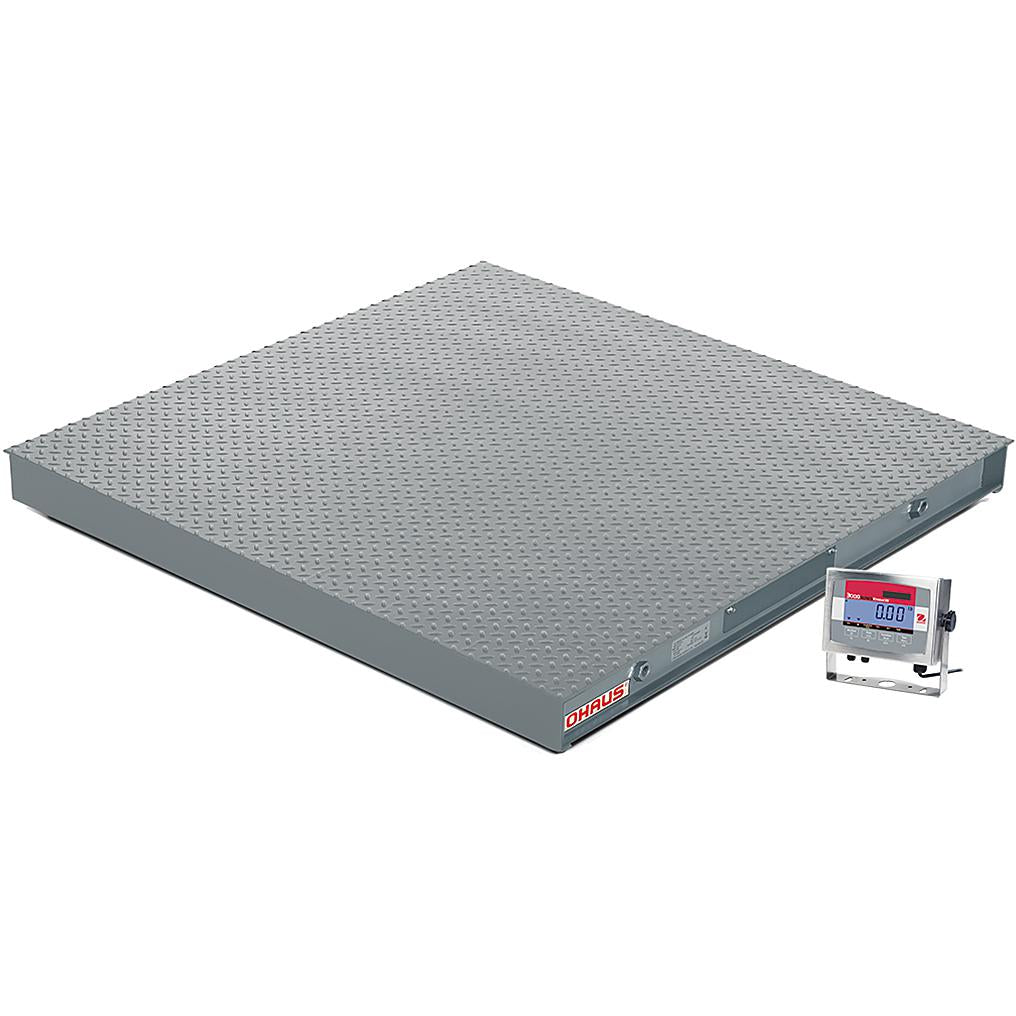 Ohaus® VX Series Washdown Economical Floor Scale (Readability up to 0.5 lb)
Image
SKU
Description
Capacity
Readability
Readability (Certified)
Platform Size (LxW)
Quantity
Price
Add to Cart

80253298

Ohaus® VX32XW10000X Floor Scale
10,000 lb (4,500 kg)
2 lb (1 kg)
N/A
5 ft x 5 ft (1,524 mm x 1,524 mm)
1 Each

$4,988

$4,489

80253297

Ohaus® VX32XW10000L Floor Scale
10,000 lb (4,500 kg)
2 lb (1 kg)
N/A
4 ft x 4 ft (1,219 mm x 1,219 mm)
1 Each

$4,374

$3,936

80253296

Ohaus® VX32XW5000X Floor Scale
5,000 lb (2,200 kg)
1 lb (0.5 kg)
N/A
5 ft x 5 ft (1,524 mm x 1,524 mm)
1 Each

$3,957

$3,561

80253295

Ohaus® VX32XW5000L Floor Scale
5,000 lb (2,200 kg)
1 lb (0.5 kg)
1 lb (0.5 kg)
4 ft x 4 ft (1,219 mm x 1,219 mm)
1 Each

$3,457

$3,111

80253294

Ohaus® VX32XW2500L Floor Scale
2,500 lb (1,000 kg)
0.5 lb (0.2 kg)
0.5 lb (0.2 kg)
4 ft x 4 ft (1,219 mm x 1,219 mm)
1 Each
$3,457
Description
OHAUS VX Series of floor scales is designed to minimize distortion under heavy loads and ensure years of dependable performance. Complete with a durable T32XW washdown indicator, the VX Series displays results in lb. or kg, includes a counting mode, geographical gravity correction for quick adjustment to local conditions, and is NTEP certified (2500L and 5000L models only).
VX is ruggedly constructed and includes an epoxy painted steel frame, a NEMA 4X/IP65 stainless steel indicator, NEMA 4X/IP67 sealed plastic junction box and IP67 sealed load cells.
The included internal rechargeable battery keeps the scale running and allows for placement of the platform away from outlets while the backlit LCD projects large 1" digits.
Weighing and counting modes produces results in five weighing units, and the included RS232 provides the ability to connect the scale to a printer or PC for data reporting purposes.
Applications
Weighing, Parts Counting
Display
Backlit liquid crystal display (LCD), 3 color checkweighing LEDs
Operation
Power cord (included) or rechargeable battery (included)
Communication
Easy access communication port with RS232 interface (included)
Construction
NEMA 4X/IP65 stainless steel indicator with hinged front-cover, 5mm fixed top plate, wall bracket, epoxy painted steel platform and frame, NEMA 4/IP67 plastic junction box with side access, 4 IP67 NTEP alloy steel load cells, painted steel ramps (accessories sold separately)
Design Features
125% overload protection
Documentation