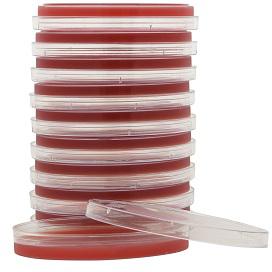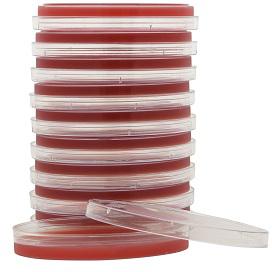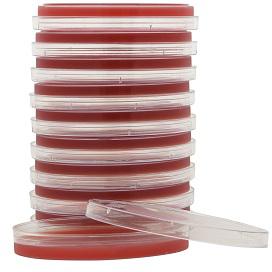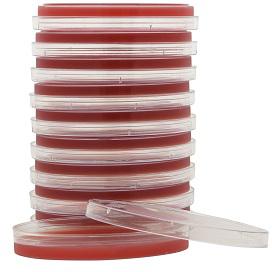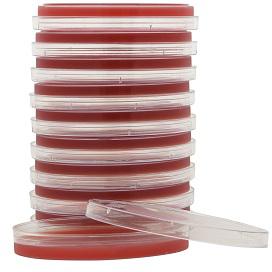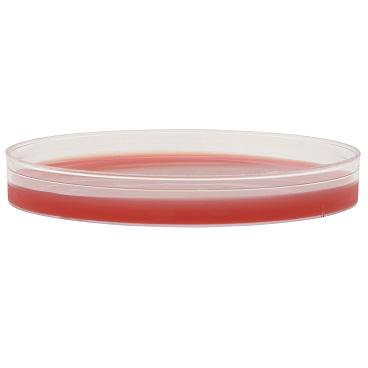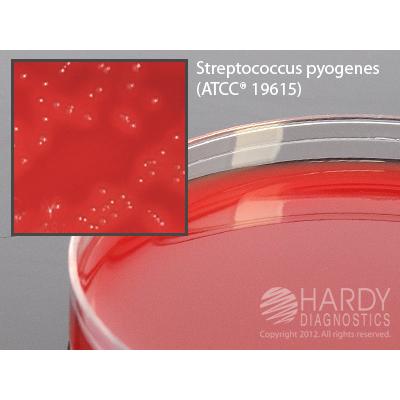 Selective Strep Agar (COBA Medium), for the selective isolation of all species of Strep, 15x100mm plate, Hardy Diagnostics
| Image | SKU | Description | Quantity | Price | Add to Cart |
| --- | --- | --- | --- | --- | --- |
| | A70 | Selective Strep Agar (COBA Medium), 15x100mm plate | 10 Pack | $24 | |
Description
Selective Strep Agar is a selective medium recommended for use in the primary isolation of all Streptococcus species, including streptococcal groups A (S. pyogenes), B (S. agalactiae), C, D, F, G, and S. pneumoniae, especially from repiratory specimens. Contains 5% sheep blood from a veterinary supervised, controlled herd of donor animals. Blood is guaranteed to be from healthy antibiotic-free animals.
Features and Benefits
Optically clear polystyrene

For distortion free viewing.

Heavy-Duty

Reduces breakage during shipping.

Stacking rings

Polystyrene Petri plates feature raised rings for stacking ability and prevents sliding.

Breathable Packaging

Packaged in sleeves of 10 plates in a "breathable" bag that prevents buildup of condensation and excess moisture.