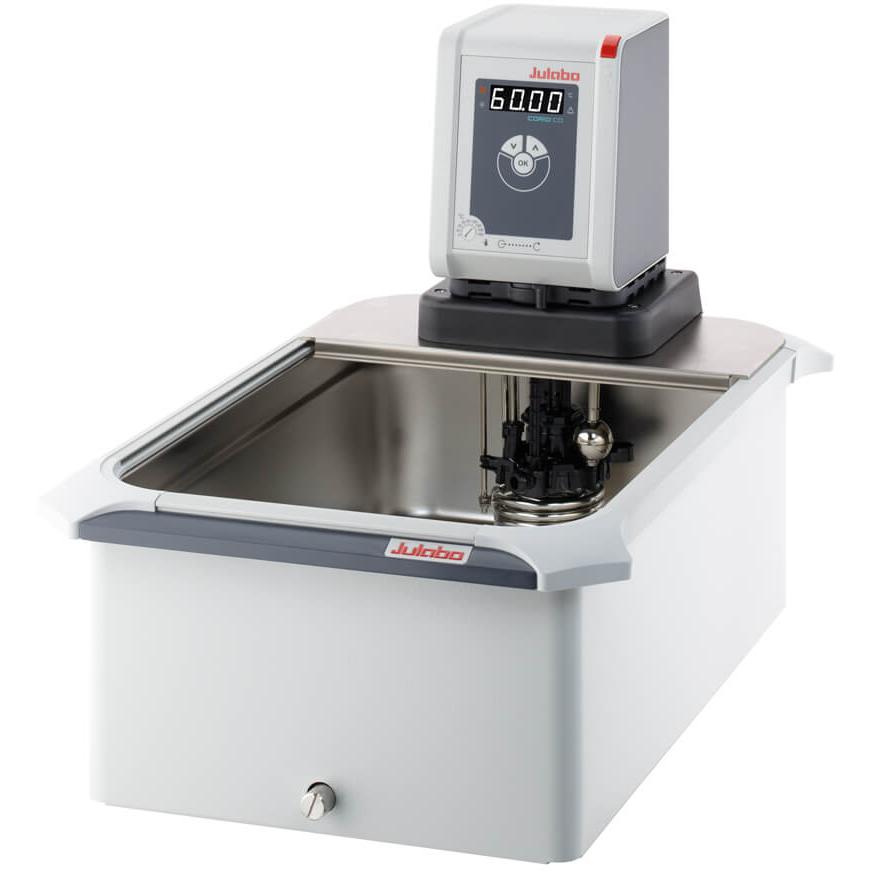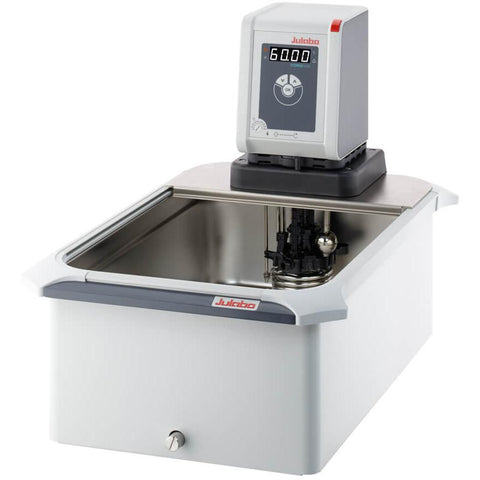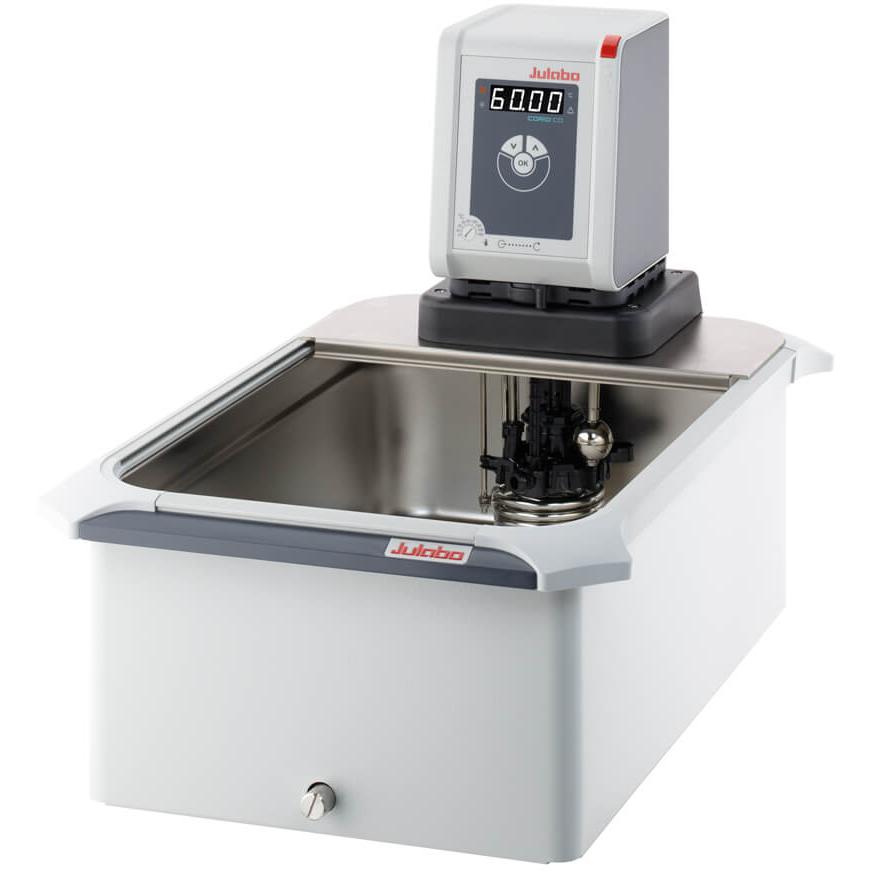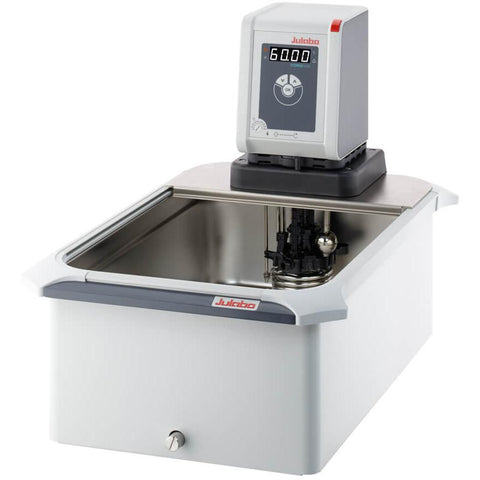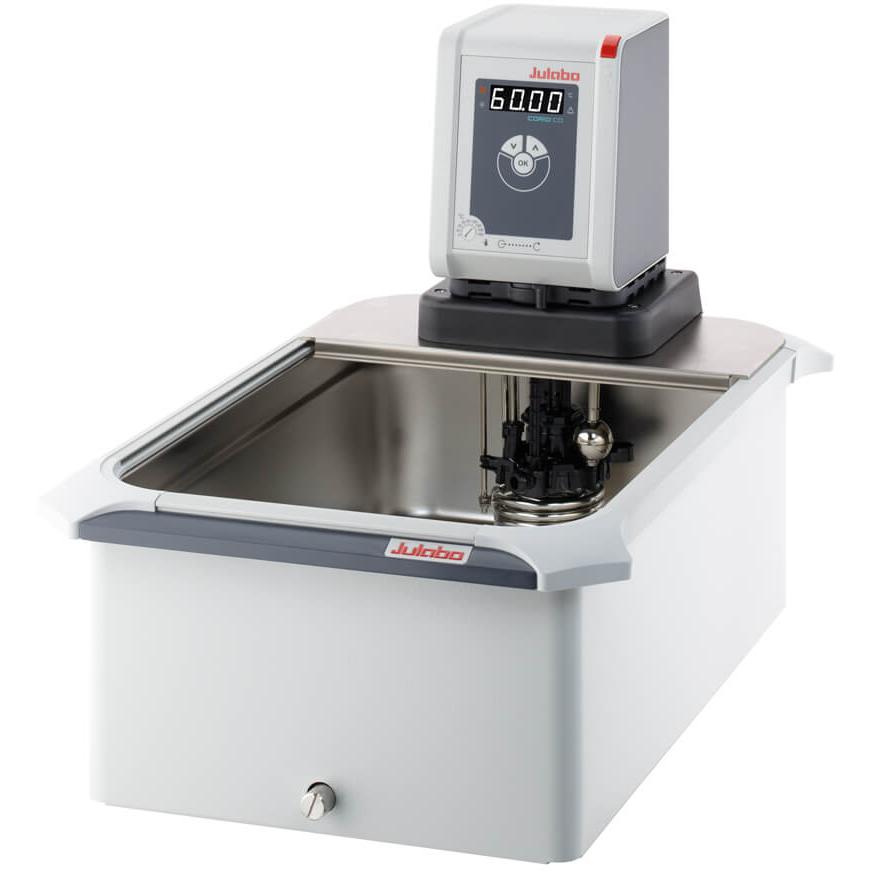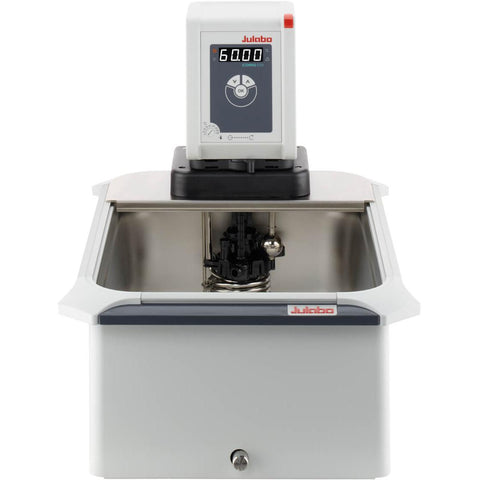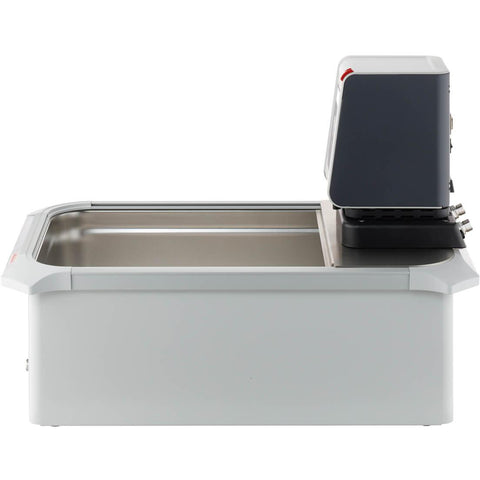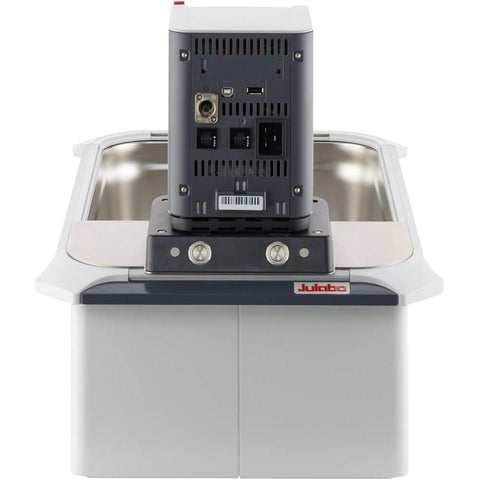 Julabo CORIO™ CD-B Open Bath Heating Circulators, 20 to 150°C
Image
SKU
Description
Filling Volume
Temperature Range
Electrical
Quantity
Price
Add to Cart

9012413.02

CORIO CD-B13 Heating Circulator
9 to 13 L
20 to 150 °C
115V/60Hz
1 Each

$2,732

$2,549

9012417.02

CORIO CD-B17 Heating Circulator
13 to 17 L
20 to 150 °C
115V/60Hz
1 Each

$2,876

$2,684

9012419.02

CORIO CD-B19 Heating Circulator
14 to 19 L
20 to 150 °C
115V/60Hz
1 Each

$2,868

$2,676

9012427.02

CORIO CD-B27 Heating Circulator
17 to 27 L
20 to 150 °C
115V/60Hz
1 Each

$3,130

$2,921

9012433.02

CORIO CD-B33 Heating Circulator
26 to 39 L
20 to 150 °C
115V/60Hz
1 Each

$4,963

$4,632

9012439.02

CORIO CD-B39 Heating Circulator
35 to 41 L
20 to 150 °C
115V/60Hz
1 Each

$5,104

$4,763
Description
CORIO™ CD Immersion Heating Circulator Open Bath combinations with tranparent or stainless steel bath tanks for routine laboratory tasks. Units include bright LED display and easy operation.
The CORIO™ CD immersion circulator provides temperatures to 100 °C in plastic tanks and to 150 °C in stainless steel tanks. Integrated pump enables temperature incubation for internal or external bath applications. A lever below the display enables simple adjustment between internal and external flow. Pump capacity: 15 L/min; 5.1 PSI. The integrated USB port provide external PC communication for control / monitoring and data logging.
The CORIO™ CD has M16x1 male pump connections and comes with sets of 8 and 12 mm hose barbs. Stainless steel tanks from 13 – 39 L include drain port.
Included with each unit: 2 barbed fittings suitable for tubing 8 and 12 mm inner dia. (pump connections M16x1 male)
Key Benefits
Models for internal and external applications
Bright, white, easy to read display
Very quiet
Easy pump change-over between internal and external circulation
USB connection
High-quality bath tanks made of stainless steel
Specifications
| Model | CD-B13 | CD-B17 | CD-B19 | CD-B27 | CD-B33 | CD-B39 |
| --- | --- | --- | --- | --- | --- | --- |
| SKU | 9012413.02 | 9012417.02 | 9012419.02 | 9012427.02 | 9012433.02 | 9012439.02 |
| Working Temp Range | 20 to 150°C | 20 to 150°C | 20 to 150°C | 20 to 150°C | 20 to 150°C | 20 to 150°C |
| Heating Capacity | 1kW | 1kW | 1kW | 1kW | 1kW | 1kW |
| Voltage Version | 115V/60Hz | 115V/60Hz | 115V/60Hz | 115V/60Hz | 115V/60Hz | 115V/60Hz |
| Power A | 10A | 10A | 10A | 10A | 10A | 10A |
| NRTL | Yes | Yes | Yes | Yes | Yes | Yes |
| PCF Pressure | 4.8 psi | 4.8 psi | 4.8 psi | 4.8 psi | 4.8 psi | 4.8 psi |
| PCF Rate | 16 L/min | 16 L/min | 16 L/min | 16 L/min | 16 L/min | 16 L/min |
| Bath Fill Volume | 9 to 13L | 13 to 17L | 14 to 19L | 17 to 27L | 26 to 39L | 35 to 41L |
| External Devices | Remote Control | Remote Control | Remote Control | Remote Control | Remote Control | Remote Control |
| Fluid Type | Water, Silicone | Water, Silicone | Water, Silicone | Water, Silicone | Water, Silicone | Water, Silicone |
| Heating & Cooling | Heating | Heating | Heating | Heating | Heating | Heating |
| Dimensions W x L x H | 15 x 15.8 x 16.6 in. | 15 x 15.8 x 18.6 in. | 15 x 23 x 16.6 in. | 15 x 23 x 18.6 in. | 36 x 14.2 x 17 in. | 21.3 x 13.4 x 22.5 in. |
| Weight | 20.1 lbs | 20.5 lbs | 25.4 lbs | 28.7 lbs | 46.3 lbs | 46.3 lbs |
Documentation